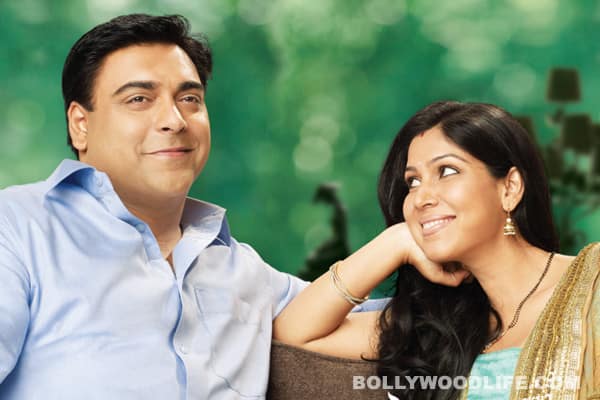 The serial has just done a four-month leap and TRPs are lower than desired. Will moving focus back to Ram-Priya from Pihu-Sammy-Suhani push the show back up the ratings ladder?
For a while now, even die-hard fans of Bade Acche Lagte Hain have been wondering what is going on. The story moved focus from the popular love dynamics between Ram Kapoor and his wife Priya, concentrating on the younger generation instead. Pihu Kapoor, her obsession with Sammy Shergill, the triangle with Dr Suhani, the quiet adoration shown by Khush Kapoor…it was all very sweet, but nowhere near convincing or acceptable, perhaps because only Ekta Kaul, who plays Suhani, is a decent actor and plays her role with assurance, while the rest ham it up. The plot was wandering towards the American style twists, with unexpected pregnancy, love triangles, obsession and assorted madness.
Now there seems to be some resolution to many issues, all neatly packaged into a four-month time leap. Pihu and Sammy have been married three months and are happy; Priya has set up a family with Khush and Suhani and the good doctor is opening a new clinic. Meanwhile, back at the Kapoor mansion, Ram is not a happy man. He is super-busy and successful with his work, tells buddy Vikram Shergill that he is fine and hurts inside as he sees himself getting less important to his own children. It is his birthday, but Sammy and Pihu are celebrating their three-month anniversary instead. Nobody except Vikram wishes him happy birthday. Can you hear the violins weeping as the soap opera goes the typical family drama way?
But we know Priya will find a way to do so, even if she has not been in touch with her husband since she walked out of his house. What happens and how Ram will react is something we wait to find out about. Any ideas?