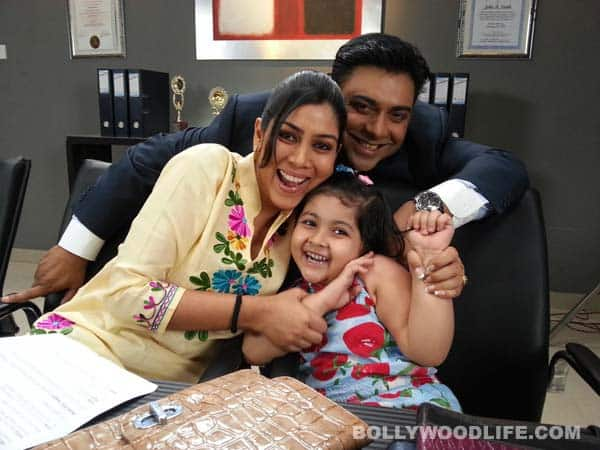 The promos show that Priya has made her decision. But what will it be? Find out soon…
Ram Kapoor and Priya Sharma-Kapoor have had their fair share of trouble. Just when we thought they were going to live happily ever after – with that amazingly awkward love scene thrown in for good measure – they were separated by fate, by scheming relatives and by the writers of the convoluted plot.
Five years after Ram thought Priya was dead, she came back, with a daughter to make things more interesting. It could be a story right out of any American soap opera, though the characters wear more clothes, of course! But by then Ram had married Priya's sister Ayesha and more than time and history, it was political correctness that kept the perfect jodi apart.
Yeah, so Priya has scruples. Even though another love scene has happened and Ram and Priya have declared their unending love for each other, she decides that it cannot happen. What? Yep, Priya believes in the sanctity of marriage and now that Ram is a married man, she cannot continue her relationship with him. One thing gets stuck in our heads – did Ram and Priya ever get divorced? Are they still not married? Doesn't it take a seven-year separation for a legal annulment? Could someone enlighten us on this one?
That apart, now we know that Ram adores his daughter Pihu. So does Priya. But after Ram's goof caused Pihu's abduction, Priya took her daughter away from him, saying that he did not have the right to keep her. And she is taking the child back to Dubai with her, never mind that Rajat Kapur has gone there, thus quitting the show. Confused? Wait…there is more! Just when Ram is talking to his daughter, telling her to be a good girl…blah…blah…blah, Priya comes in and says that she has made her decision. What decision? Eh? Can the makers of this one please get a little more clear on what is going on! Humko bade achhe nahin lagte yeh confusion!