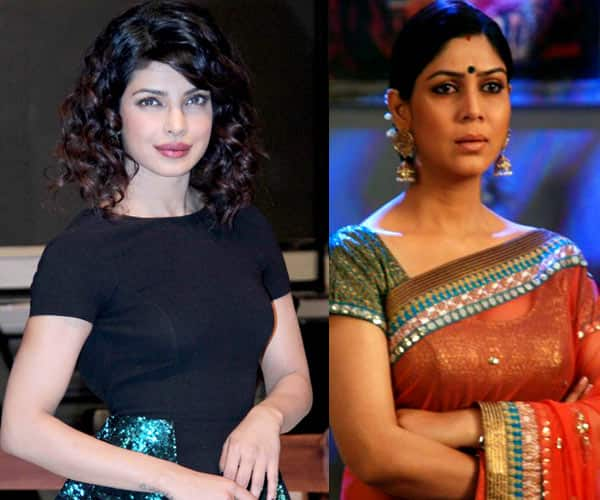 Things are not so hunky dory in the Kapoor household; now that's a common thing when teenagers are involved, right
Priya lies to Pihu about Ashwin and her relationship on Ram Kapoor's insistence, but on learning the truth, the 15-year-old is hurt. Pihu (Aanchal Munjal) has feelings for Varun (Rohan Mehra), who is Ashwin (Harsh Khurana) and Shruti's (Madhumita Das) son, but the bad boy is out to seek his father's revenge. He has decided to mislead Pihu and put her in trouble.
Mrs Kapoor always believed in trusting her kids and treating them as equals, but Pihu's constant lying changes her thinking. Pihu's lies affect the mother-daughter relationship, Priya and Neha's camaraderie and who knows what's next. Varun is only using Pihu to get back at Priya, but will it be too late for the mother-daughter before they realise their mistake or will someone come to their rescue?
Well, we know someone who may just help in the issue. It seems Priyanka Chopra and Ram Charan Teja who are on a promotional spree for Zanjeer 2.0 will make an appearance on Bade Acche Lagte Hain. PC and Ram Charan will be the chief guest at a show organised by Vikram where Piggy Chops talks about Beti Foundation and trusting our daughters to do the right thing. Simultaneously, Pihu will be seen making out with Varun somewhere, thus betraying her parent's trust.
The divide between Pihu and Priya keeps increasing with every episode and it just doesn't seem to get over. Maybe this scene is how the story takes a 20 year leap. So does that mean Priya will never trust Pihu or will PC not help our leading lady? All said and done, it seems like the makers are sowing seeds of separation for the big 20 year leap.