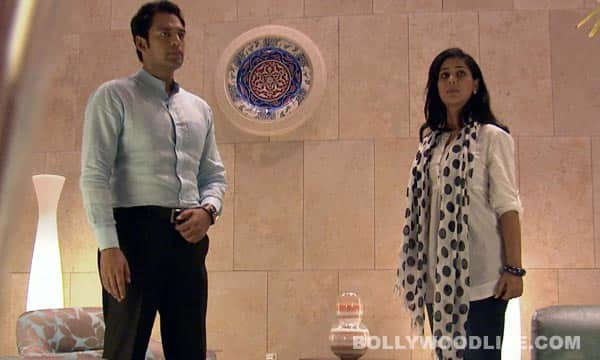 We've lost all hope of Ram Kapoor and Priya ever coming face to face any time in the near future in Bade Acche Lagte Hain. It seems Ekta Kapoor is keener on getting Rajat and Priya close… Fine, so be it!
Ram Kapoor has been giving Rajat Kapur tips to get into Priya's good books. So far, everything seems futile and hasn't really paved the way for Rajat to slide into Priya's heart.So we've taken the matter into our own hands. We've dug out our dating guidebook to give Rajat some effective tips on 'how to woo Priya'. We hope the Queen of Soaps is taking pointers….
Statutory Warning: No advice given in the write up below is fullproof. Do not sue us if these do not work. Follow at your own risk.
# Kinda clichéd, but for starters, Rajat can send Priya flowers… provided she's not allergic to them, and roses are a big no-no.
# On the pretense of buying books, Rajat can visit Priya's bookshop every day. This will not only help her financially, but will also give him the opportunity to strike up a conversation. Considering he is so rich, we are sure he can afford to start reading…or pretend to.
# Rajat can take Priya out for a show. We would have opted for a belly dance performance, but Priya may not exactly be into it.
#The way to Priya's heart is obviously through Peehu. Guess Rajat will have to give up his diet food and gobble more aloo parathas with the kid.
#Rajat aka Anjaan can write another book on love and address it to 'Woh Bookshopwali Ladki'.
# Rajat can get Priya drunk (remember how Ram did it?) and they can spend a romantic night together. If it works, Ekta Kapoor can have another bedroom scene to send TRPs soaring high. And another baby…