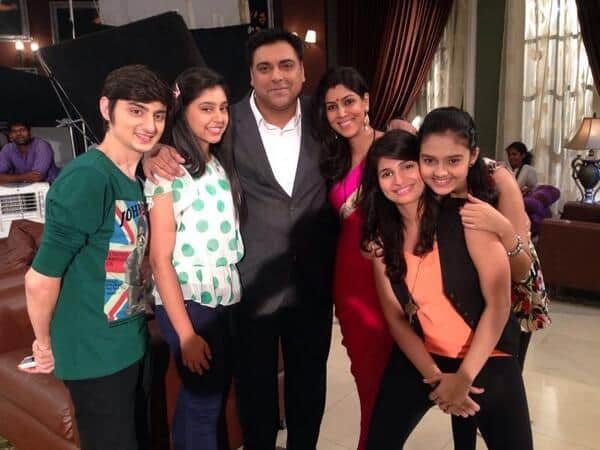 The Kapoor kids want to make a rather cute little addition to their household, but their daddy won't allow it. What can it be?
Myra (Vinti Idnani), Pari (Pragati Chourasiya) and Pihu (Sonia Balani) get Priya a cute dog to cheer her up. Priya, who has a soft corner for animals, immediately falls in love with the little puppy.
Unfortunately, Ram is allergic to dogs and can't bear the sight of the creature. He says 'No' to the dog, but after seeing the smile on Priya's face, he agrees to keep the pet in the house. Considering the fact that Priya is still miffed with her Mr Kapoor, he is willing to do just about anything to keep her happy. So sweet!
Priya tells Ram that she wants them to work as a couple for Pihu's birthday, as it is a very special occasion for both of them. The kids plan a grand feast and invite Kehta Hai Dil… Jee Le Zara's Saanchi (Sangeeta Ghosh) and Dhruv (Ruslaan Mumtaz) to join in. The soiree will have some sizzling performances to spark up this mahamilaap episode. While most maha episodes end with big drama at the end, this time things are going to be different, we are told. Apparently there will be no melodrama during this episode, just pure dancing, singing and some romantic moments.
Who will the cuddly couples be? Will Ram and Priya make up and perhaps go into a loving clinch? Or will Saanchi agree to marry Dhruv? We are eagerly waiting to find out, aren't you?