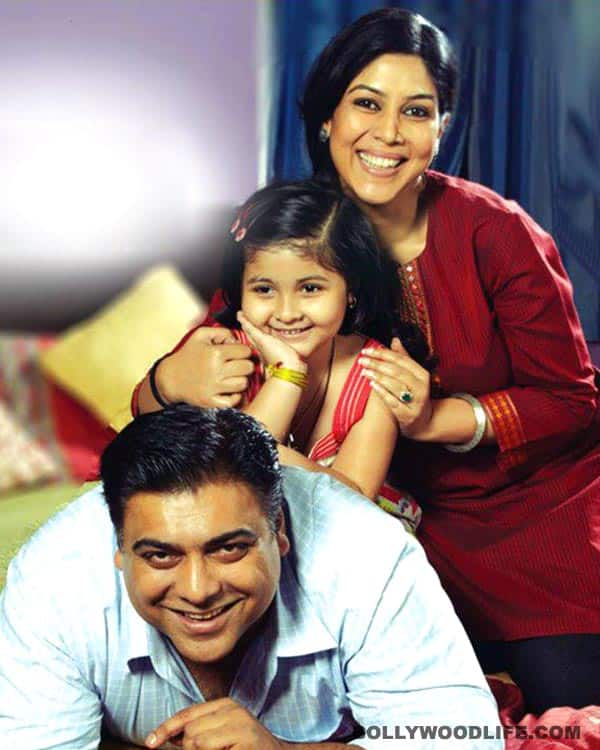 We are not just speculating – we hear that the popular serial will soon leap 20 years to a rather more interesting time, Ram Kapoor says…
Last night we saw how Ram Kapoor and wifey Priya Sharma's machinations in Bade Acche Lagte Hain finally reached the desired stage…or did they? Ayesha Sharma and Siddhant Kapoor are finally at the shaadi ka mandap going through the saat pheras. The varmaalas have been exchanged and now all that is left is for them to go through the mangalsutra–sindoor signature steps to be legally married. But wait…what is Ayesha up to? Now that is what happened last night. As the wedding progressed, the smirk on our lady's face grew more nasty. And finally, as a coup de grace to her relationship with Sid, she has him arrested. But she still loves him, she tells Mamaji later. Now what will our favourite stout Kapoor jodi do? We wait to find out.
But along the way, here comes some stunning news. We hear that Bade Acche… is gonna see some drastic changes. Some months ago it did a five-year leap, during which Priya had a baby, Pihu, Ram married Ayesha, who gave birth to Sid's child Khush, blah blah blah.
Now we are told by our fave buddy the birdie that the show will soon jump forward about 20 years. Gasp! Now that is a long time, no? Of course, we just had to wonder what the characters will be like then – Pihu has hopefully lost weight and got less cutie-pie; Ram will have some artistically chalked in grey streaks, while Priya will wear elaborate sarees and heavier jewels; there will be another son or daughter who will probably have family battles with the older one and the various cousins; Sid and Ayesha will probably still be on-off-on again; some characters will have quit, not wanting to age so much….and more. What fun! Of course, like the old Baa in Kyunki Saas Bhi Kabhi Bahu Thi, everyone will look much the same, but be close to about 768 years of age!
We are gonna have fun with this leap. Aren't you?