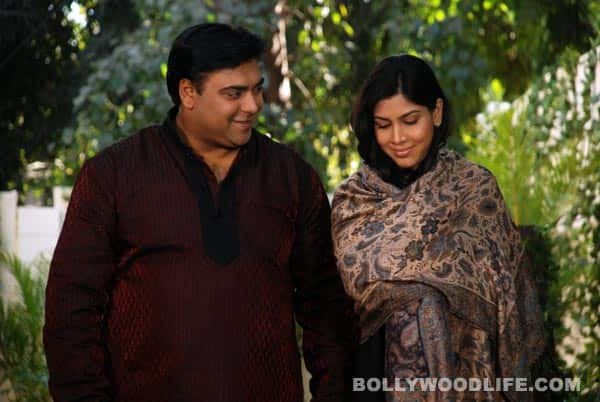 Is this a prelude to the leap or are Ram and Priya in serious danger, we wonder
It's been quite some time that we have been hearing that Bade Acche Lagte Hain is gearing up for a 20-year leap, but the wait is seriously killing us. The promos suggest that Ram Kapoor and Priya Kapoor (Sakshi Tanwar) are on the way for their second honeymoon with Pihu in tow. But things take a turn for the worse when their plane crashes.
Rishab Kapoor (Sunny Goraya), Natasha Sharma (Sumona Chakravarti), Vikram (Jai Kalra) and Neha Shergill (Tarana Raja Kapoor) watch this on the news and are shocked beyond belief to learn that it was Ram, Priya and Pihu's flight. The entire family is crying and wailing; even Rishab and Natasha are shedding uncontrollable tears as they realise the value of their elder brother.
Now knowing Ekta Kapoor, we are sure that she is not going to kill Ram, Priya or Pihu. We wonder if this is a plot to start new life somewhere else. This would take them away from Rishab and Natasha thus giving Ram's siblings are chance to realise their mistakes and live independently. However, it could also be that Ram and Priya missed the flight and come home in one piece – or so we hope.
Now if this is a plot to the 20-year leap, then Ekta Kapoor better have some interesting plots up her sleeve, or this is going to get really boring. What do you think BollywoodLifers?