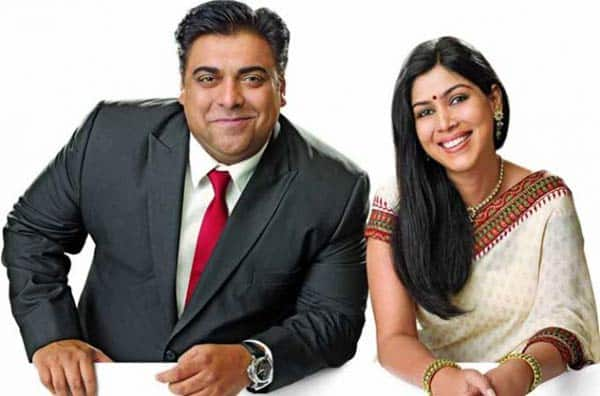 It seems we have gone back two years to when the show had just begun and the leads hated each other
Bade Acche Lagte Hain has come a long way from when Ram Kapoor and Priya had just met each other and despised the sight of the other. Over the two years, we've seen gazillion leaps, their constant separation and reunion, four kids and now grand kids too. However, nothing boosts the TRPs like the couple fights over silly things.
Ram Kapoor and Priya have come face to face after the four month leap and things are still unsettled between them. Their egos are bigger than their boots, but neither will let go of it first. While they admit to themselves that they can't live without the other, the duo will never dare to say it aloud. Frankly, that's exactly what we fine adorable and cute in this adult love story.
We were quite bored to see Pihu, Sammy, Suhani, Khush and their oh-so-boring and sappy love story. The reason why anyone still watches BALH is to see the mature couple fight and then make up. Believe us when we say that that's the only USP of the daily soap. And we are sure by next week the TRP of the show will rise, 'coz of this track. What do you think BollywoodLifers?