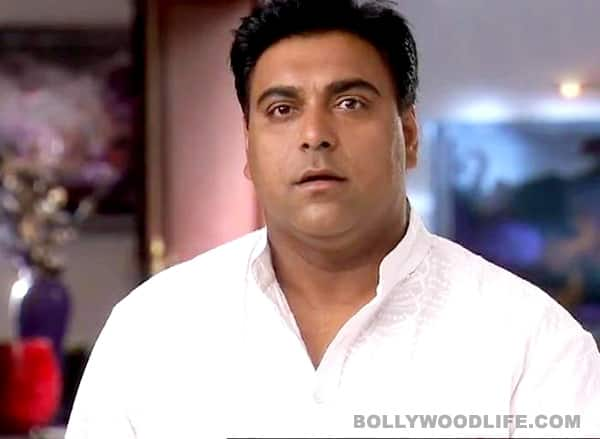 There's just a li'l too much love and harmony in the Kapoor mansion – it makes us wonder where all the drama has gone!
In recent episodes of Bade Acche Lagte Hain, Ram Kapoor and Priya Kapoor have been going over the top with their romantic gestures – so much so that we've already been detected with diabetes. Ever since Ayesha was thrown out of the Kapoor mansion, there has been a dramatic downswing in the drama quotient and as far as we are concerned, no drama means no fun.
So in order to make up for that serious lack, the makers have finally brought Karthik Sharma back on to the scene with a new wife and baby in tow. And guess what! Ayesha is the first one to find out about Priya's brother's infidelity. The conniving woman has been taking care of her affluent habits using Ram's money allotted for Kush, but when the stout businessman learns about this, he stops the monetary flow. So now, in order to keep up her lavish lifestyle, Ayesha has decided to start extracting money from Karthik by blackmailing him.
Now we know that this will not go on for too long, since Natasha, Kartik's wife and Ram's sister, is quite bright, as is her brother, and of course there is Priya watching over the whole family, baby hormones or no. But who will find out first – Ram or Priya?
Wethinks it will be Ram who discovers Karthik's illegitimate relationship and we believe that this will somehow affect his relationship with Priya. Will Ram try to get Karthik and Natasha together again, eliminating Jhanvi in some way, or will he seek a new man for his darling baby sister? Will Karthik survive Ram's anger? Or even his sister Priya's wrath? Guess we'll have to wait and watch to find out, no?