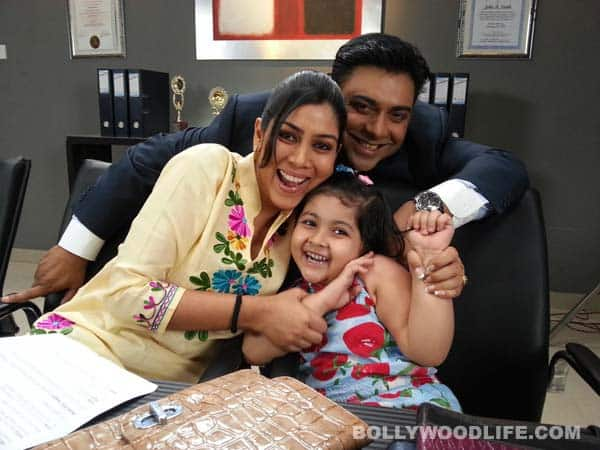 We all thought that Priya Sharma (Sakshi Tanwar) would win the custody case hands down, but were shocked to see her hand over the li'l one to Ram without a fight
The custody battle for Pihu was supposed to be the big highlight of Bade Acche Lagte Hain last week. We anticipated some major showdown between Ram Kapoor and Priya Sharma (Sakshi Tanwar), but what transpired in the past week left us in shock. Because now Pihu lives with her fat daddy and misses her mom and she doesn't understand why her mother can't be with her. Awww!
Looks like the makers are weaving the plot to bring Ram and Priya closer. The happy-go-lucky kid, who always had a smile on her face, is seen sulking and moping around in the Kapoor mansion. She doesn't want alu parathas or chocolates or cakes and still thinks she's living with strangers. Ram obviously understands her dilemma considering he's been through the same emotions as a child. As a kid, Ram lived with his father and step mother 'coz his real mother handed him over just like Priya did. So will this realisation change Ram's decision? We surely hope so. Or will we see a Parent Trap scene where the kid tricks her parents into unavoidable romantic situations.
Now wouldn't that be interesting to watch. Ram and Priya, who obviously love each other so much just need a little push in the right direction. Well, we are game to push them. Are you?