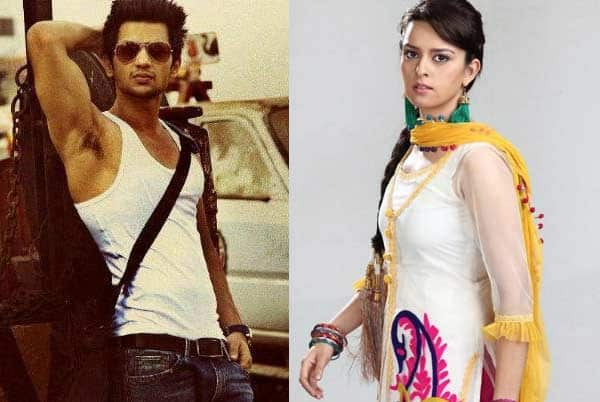 The already confused story of Ram Kapoor's love story with Priya Sharma is getting more tangled with each episode…
Remember how we asked if Sammy Shergill will marry Pihu Kapoor? Looks like that is going to happen, unless the makers of Bade Acche Lagte Hain come up with another twist in this already convoluted tale. So far, this is how it goes…unless we got mixed up along the way, which is very likely, considering the number of turns the story of this soap has been pushed around! Ram Kapoor and his wife Priya are reunited, happily ever after, we sincerely hope. Juhi, who looked after the Kapoor family when Priya was in a coma, is starting to get jealous. Prediction: Juhi will soon turn bad, maybe even drawing her new husband Siddharth Kapoor to the dark side, like his former flame Ayesha Sharma did. Meanwhile, Sammy Shergill, son of Neha and Vikram, best buddies to Ram and Priya, has fallen deep in love with Suhani, the doctor brought in to look after Priya. Pihu Kapoor, we all know, is in love with Sammy and refuses to accept that he could love some other girl. Suhani for some reason believes that her love for Sammy – and his for her – is wrong and she should make him see that. So the good doctor pretends to be involved with Khush Kapoor. This upsets Sammy, who then agrees to marry Pihu, who is furious with him and refuses to marry him, but then asks her parents to arrange the engagement asap…. now you see why we are reeling with confusion?
So all in all, this year ends on an interesting note. We have no idea what is going on, but we can predict what could happen soon. Juhi will become a bad lady, the change sparked by the fact that she is intensely envious of Priya being so loved by Ram, the man that she, Juhi, loves. Sammy will be bonded formally to Pihu, who will make his life miserable; and he will be hugely unhappy because he does not have Suhani in his life. Suhani will not be happy because she misses Sammy and has hurt him and she also manages to mess up Khush's life. Khush is unhappy because he cannot understand why Suhani is using him, and his acting career is not going great guns. Priya and Ram will be happy because they are doing what they think their daughter wants, which is to get Pihu and Sammy engaged and perhaps soon married. In all this jhamela, who will call a time out and untangle the horribly messed up web that is being woven? We hope producer Ekta Kapoor does, before she loses her audience completely!