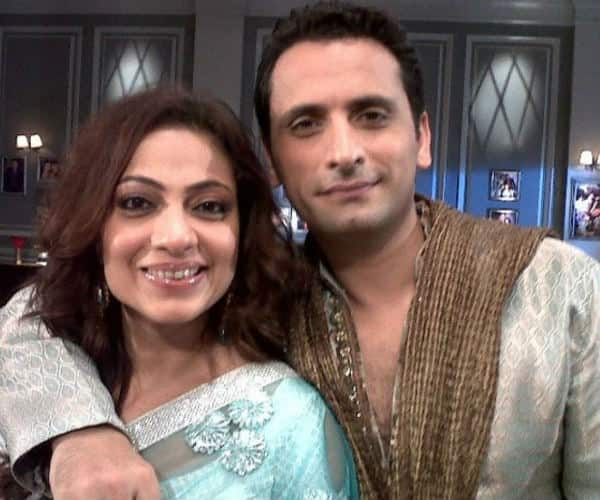 The High Court passed the judgement that Ram Kapoor should be hanged until death for killing Sammy Shergill, but what if he is not the real culprit?
Bade Acche Lagte Hain has been showcasing some major twists and turns in their recent episodes. For those who have stopped watching this daily soap, here's an update.
So far, according to the storyline, Ram Kapoor and Priya (Sakshi Tanwar)have come back together. Ram decides to throw a party to welcome Priya back home along with Suhani (Ekta Kaul) and Khush (Ankit Narang). In the soiree, Sammy realises his mistake when he hears that Suhani never married Khush. He gets emotional and starts drinking uncontrollably. Under the influence of alcohol, Sammy confesses his love for Suhani, hurls abuses at Ram and tells Pihu (Sonia Balani) that he wants a divorce. During his long speech, someone shoots him using Ram's gun.
Cops are called and Ram is arrested for killing Sammy. Vikram (Jai Kalra), Sammy's dad and Ram's best friend is heartbroken and blames Ram and Priya for his loss. Neha (Tarana Raja), who has been out of the country, comes back when she learns that her son is no more. The Shergill couple, in their grief believes that Ram killed Sammy.
Priya on the other hand is trying to prove her husband is innocent with the help of Rajat Kapur (Samir Kocchar) by accumulating proof and finding the real killer. She doubts Sid 'coz Sammy's death would give Sid sole proprietorship of their company, which is worth Rs 50 crore. Vikram, who is trying to get over his grief, begins to realise that if Ram had really killed his son, the businessman would have died of guilt. He tries to convince Neha, but she ignores him.
In the upcoming episode, Vikram will come to Priya and offer his help to prove Ram innocent. But Priya will refuse any aid from the Shergills 'coz she knows that Vikram's move will affect Neha. Will the two families ever come back together? Will Sammy's real killer be caught before Ram is hanged to death? Guess we will have to wait and watch to find that out, right BollywoodLifers?