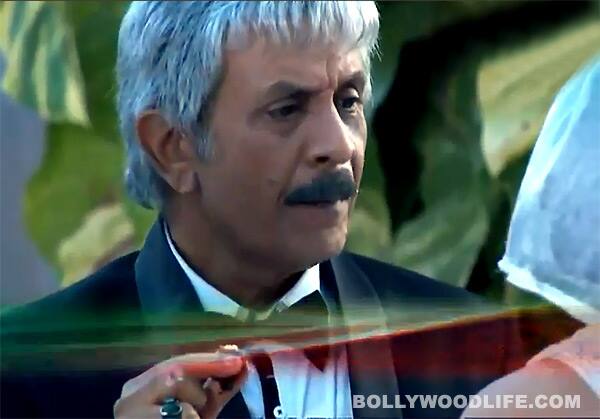 Actor Deepak Qazir Kejriwal, the baddie from BALH has now taken up the role of Anushka Sarkar's new hubby
Looks like Mamaji's bad days are over in Bade Acche Lagte Hain, 'coz the actor has made an appearance as Anushka Sarkar's (Mouli Ganguly) new rich hubby in Kya Huaa Tera Vaada. We are absolutely fine with Deepak Qazir Kejriwal, his antics and absurd dialogues, but what gives us the giggles is his new look.
Take Lalu Prasad Yadav and make him speak fluent English, but with a fake Australian accent and you have Anushka's new hubby aka BALH's Mamaji! As if the absurdity of playing Anushka's husband was not enough, did they have to give him ridiculously white looking hair too? Guess they were trying really hard to establish that he's a firang from Australia.
We haven't bought it and don't think the audience is about to be fooled either. Wethinks they should keep the actor's natural looks so we can at least watch the show without rolling on the floor laughing!