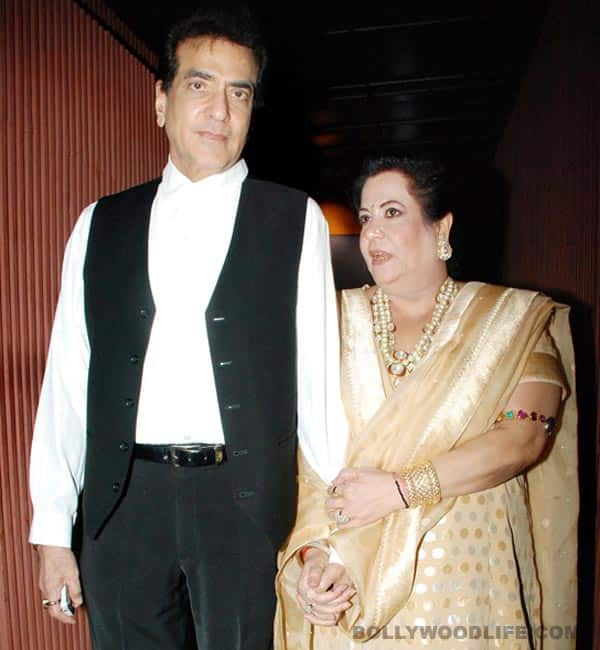 Gaurav, who has been working with Ekta Kapoor's production house for three years now, claims he has been threatened for reporting the firm's malpractices
Ekta Kapoor, and her parents, Jeetendra and Shobha Kapoor have been caught in a legal turmoil for quite some time now. Last month, Ekta, Jeetendra and Tusshar Kapoor's homes and Balaji Telefilms' offices were raided by the Income Tax department for defaulting on taxes. Now, according to a tabloid news report, chartered accountant Gaurav Chopra, who has been looking after the money matters at Balaji, has lodged a complaint with the Mumbai crime branch against Jeetendra, Shobha and others.
In his complaint to the Joint Commissioner of Police (Crime) Himanshu Roy, Gaurav has alleged that he was being blackmailed with threats of false police complaints against him and his salary was being withheld. Chopra claims that during his association with Balaji, he learnt about alleged "unprofessional and illegal dealings, unfair labour practices and high-handed attitude of the management," and advised them to refrain from such practices but Balaji paid no heed to him. And when he told Shobha that he wants to resign, she threatened to implicate him in a false case.
On the other hand, people at Balaji Telefilms claim that Chopra had lodged the complaint to save himself from a criminal case pending against him at the Jogeshwari police station. In February, the production house had lodged a complaint of criminal breach of trust (Section 406 of the IPC), cheating (Section 420) and criminal conspiracy (Section 120-B) against him and the chief financial controller for recruiting employees without the HR department's approval.
A criminal case was registered in February for causing a loss of Rs 1.5 lakhs to Balaji, but Gaurav was granted anticipatory bail in the case, inspector Mahadeo Wable of Jogeshwari police station informed the newspaper. Hmmm… money matters!