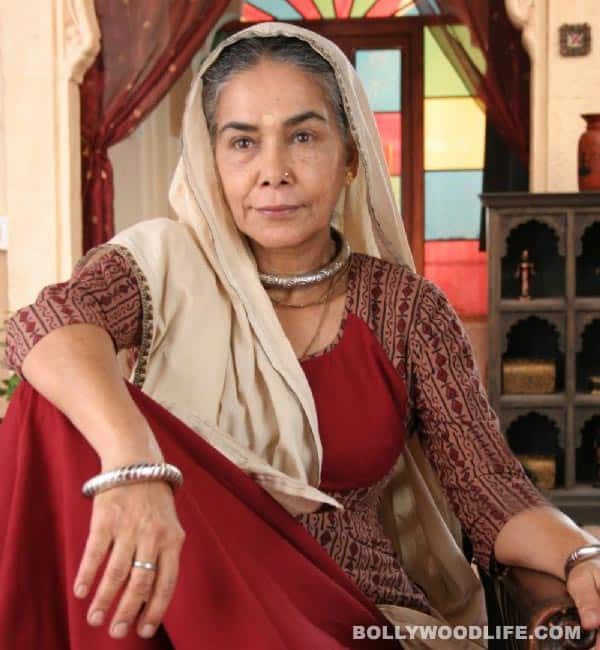 Shiv's bua is at Dadi sa's home for her skin treatment
Subhadra bua (Sushmita Mukherjee) has gone to Dadi Sa aka Kalyani Devi's (Surekha Sikri) village for her skin treatment. While Dadi Sa was preparing to welcome Shiv's bua, in a moment of gist she threw a bucket full of water on Subhadra. The annoyed Bua lashed out at Dadi in anger, Kalyani Devi was embarrassed and apologised for Dadi's mistake.
Later Dadi sa takes Subhadra to a doctor. The medical expert suggests that Subhadra should not eat oily food, which Subhadra refused to follow. Bua said that she cannot eat food without oil. Dadi Sa looks at Subhadra in astonishment and later begins to argue with her on importance of eating healthy food. Subhadra was visibly annoyed with Dadi's interference.
Meanwhile, romance is again brewing between Shiv (Siddharth Shukla) and Anandi (Toral Rasputra). After relief from the courts, Shiv wanted to thank his wife for all the support. He decorated his entire room with 'Thank You' cards for his loving wife. Anandi was pleasantly surprised with Shiv's gesture and kissed him on his hand.
While there is love in Anandi's home, fireworks are expected in Dadi's haveli. Watch tonight's episode to witness Kalyani Devi and Dadi Sa's love and hate relationship.