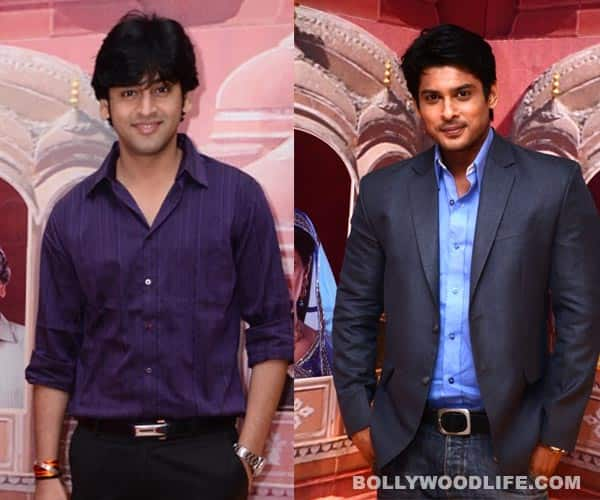 If the one-time child bride goes back to Jagath, we are sure the show is going to lose some ardent followers
A popular show on Colors TV, Balika Vadhu is at the peak of its drama these days. Jagya has come back to Anandi asking for her forgiveness. But will he be exonerated?
In our heart of hearts, we have a feeling that his family wishes to let it all go and embrace their son, but morally it's a little messed up. Like Dadisa rightly puts it, "I can forgive you because you are my grandson, but it wouldn't be fair to Anandi, who has suffered at your hands. If today I let my maternal affection for you take over my decision, I will be doing the biggest disservice to Anandi and her loyalty to my family." Three cheers for Dadisa! And we agree, but what if Anandi forgives him too?
The big question right now is, will Anandi ever be able to forgive, forget and move on with her life? Or will she marry again, with the baggage that is bound to crush her married life with Shiv? We posed this question to you a few days ago on Bollywoodlife. As expected most viewers (87.02 percent) voted for Shiv over Jagya. But ten percent of the junta believes that that Anandi should go back to her first husband and give him a second chance.
Here's what a few Jagath supporters say:
Jyoti Pandey: "Anandi should marry Jagdish mainly because he is her first love. Plus she has also been waiting for him for so long, so when the opportunity has finally come she shouldn't leave it."
Sinv: "Anandi is not marrying Shiv for her sake. She promised her mother that she will move on, but in reality she still feels for Jagdish. She should listen to her heart and not her brains.
While some say Shiv is the best thing that happened to Anandi.
Amber: "Anandi is not a character who will compromise her self esteem for Jagya. Had Anandi been at Jagya's place – married another man, romanced him over a year, got pregnant and then finally returned with "SORRY I TREATED YOU LIKE A COMMODITY" what would have been Jagya's reaction? Balika Vadhu can never stoop to the level wherein Aandi will get reunited with Jagya for she will never ever compromise her aatma sammaan for the so called pehla pyar. And how would you justify Jagya leaving Gauri and conveniently accusing her as the sole responsible for his misfortune?"
ricko17089: "She can forgive Jagya, but never take him back. Period! She can fall in love with her new husband quite easily. So, Anandi, go for it girl, choose Shiv and let the past behind you."
Let's hope Anandi makes the right choice, coz we'll be watching, no?