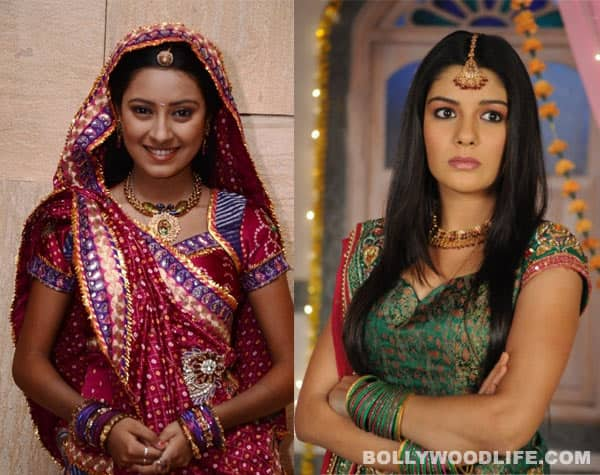 Just a few years ago, television producers found a new recipe to make successful shows – social messages garnished with melodrama and entertainment
The combination of social messages, melodrama and entertainment brought in hit shows like Balika Vadhu and Pratigya, but the menu soon changed track after the initial episodes. Experts blame TRP pressure for this.Balika Vadhu, a take on child marriage, recently completed 1,000 episodes, but its protagonist Anandi's fate is still undecided and the same is the case with Pratigya, in which the lead actor ends up marrying the man who used to harass her.
Gajra Kottary, writer of Balika Vadhu, says life in a rural setup is not easy. "There are no jumps in life. Everything is very gradual and that is what we are trying to show. We have so far shown the pain of her (Anandi's) journey…," said Kottary, who has based the story in a Rajasthan village. "Anandi has achieved a lot. The fact that she has won her in-laws, who are by her side and support her during the divorce – is nothing less than an achievement," she added.
Anandi's achievement notwithstanding, the show has not delivered a concrete message yet. The same is the case with Pratigya where the lead actor is initially shown fighting against eve teasing, but later marries the guy who used to tease her and indulges in kitchen politics. The shows on TV also tried to touch upon the issues of female foeticide and sexual harassment in Naa Aana Iss Des Laado and Agle Janam Mohe Bitiya Hi Kijo, but after delivering some successful episodes, the social themes fizzled out.
Why does kitchen politics overshadow social themes? Industry experts say the TRP factor takes a toll and makes the story suffer. Media analyst Kinjal Shah opines that the makers come with innovative show ideas but when they are hit by low TRPs, they take the path of kitchen politics. "Producers make an effort to come with interesting story lines to break the monopoly of 'saas-babu' dramas. These generally do well in the beginning but are not able to keep the viewers interested for a long time," said Shah. "Another reason for low TRPs could be the lack of research by the team to keep up with the (original) track. When they fail to keep the story interesting while focusing on social issues, they rely on the mean kitchen politics," Shah added.
Writer director Mrinal Jha says more than the TRPs, the producers' lack of confidence mars such shows. "If you believe that people would want to watch a different story, then you should stick to it. If the makers change the original concept and move on to the same 'saas-bahu' storyline that means they themselves are not convinced about the script. This indicates their lack of confidence," said  Jha. She has written scripts for shows like Chhoona Hai Aasmaan, Kyunki Saas Bhi Kabhi Bahu Thi, Kasturi, and is currently scripting Phir Subah Hogi on Zee TV.
Kottary says the challenge is to work around TRPs. "We cannot dismiss the TRP factor. One has to accept it and work around it. The challenge is to sustain the TRP and not to forget the social message behind the show," she said. She feels her Balika Vadhu show has managed to achieve that. "We have said that in a very emotional manner, mixed with some entertainment and colourful culture of Rajasthan. We have played on that but never gone wrong on the central message that child marriage is a curse," said Kottary who has shows like Jyoti, Godh Bharaai and Astitva to her credit.
She feels high voltage emotions are vital to keep the viewers hooked. "Television is mainly watched by women; so the shows have to be very emotional. But the problem is with the makers who can't show the story in an emotional, yet real, way," she said.
ALSO READ: