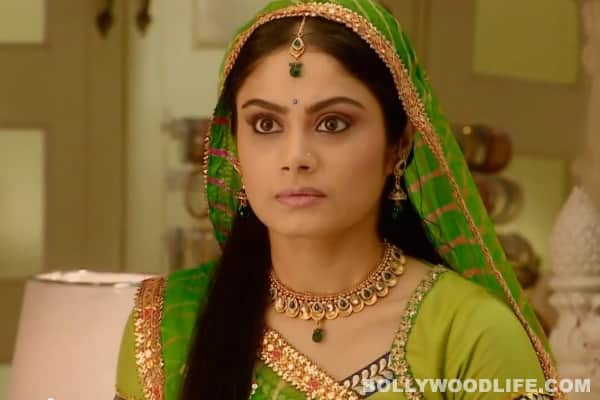 The upcoming episode of Balika Vadhu will showcase Subhadra getting furious and insulting Anandi in front of everyone. What does Anandi do?
In the last episode we saw the sly and cunning Subhadra (Sushmita Mukherjee) put Anandi (Toral Rasputra) in the spotlight which made her bear the brunt for no fault of hers. In an attempt to forcefully feed chilies to her son Amol, Subhadra is caught red handed in the act by Anandi who warns her not to repeat the atrocious incident ever again. Instead of taking the blame, Subhadra in turn blames Anandi for insulting her and presents the entire story in a twisted manner. Justice is however served in the end when Amol the truth to everyone and Subhadra is proven wrong.
Looks like Subhdra neither forgives nor forgets. The vengeful lady will be seen insulting Anandi at Kesar Bagh, in front of everyone for entering the kitchen to cook during 'those' days. While scolding Anandi, Subhadra will state that she won't consume any food during the day, not even water.
Meanwhile earlier in the episode, Shyamal Bhai (Sachin Shroff) will take Kalyani (Sureka Sikri) to Het Singh's (Sanjay Batra) house along with Jagya to make her overcome her fears. Kalyani will be seen apologising to Het Singh's wife for killing her daughter and will be forgiven by her. Back in Udaipur Shiv (Siddharth Shukla) will complain to Anandi, telling her that he cannot stand Rasika's (Shweta Mahadik) rants anymore. Anandi will tell him to be more considerate towards her.
Coming back to the Kesar Bagh incident, we wonder how Anandi will handle the insult. Will she try and be reasonable towards Subhadra's traditional beliefs or will she try and change them? Well Bollywoodlifers, you will have to wait and watch to find out…