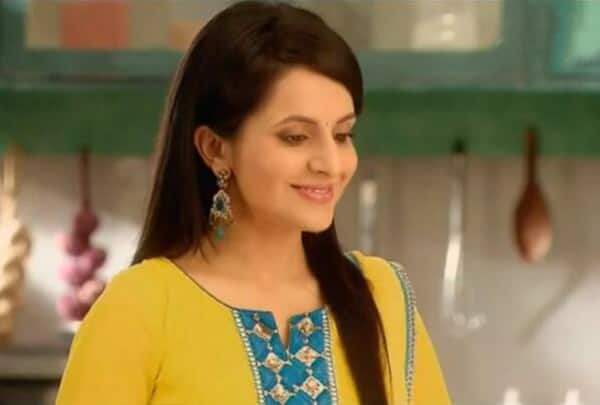 Just when you think, all is hunky-dory in Sanchi's life, the bad boy is back and this time, he's angrier than before
In the previous episode of Balika Vadhu, we saw Sanchi (Roop Durgapal) taking a shot at making Shahi Paneer and Kerala sabzi to please her mother in law, who unfortunately lives up to her 'saas' image and finds the dish too spicy. Instead of appreciating the efforts made by poor Sanchi, she leaves the table and sets out to make some khichdi for herself.
Sanchi had burnt her hand during the whole process but wasn't too vocal about her pain. Vivek (Vimarsh Roshan), being the good hubby that he is, supports Sanchi and pats her on the back for the hard work that she put in. He puts balm on her burnt hand and tells her not to worry about anything, to which Sanchi replies that she didn't mind the incidents. It is always a refreshing change to see a couple sharing a sweet romantic moment instead of fighting and just when Vivek is about to kiss Sanchi, the doors are flung open by the villain in the love story, Saurabh Kabra(Sonal Handa).
We will see a content Sanchi witness the shock of her life in the upcoming episode. She had experienced a traumatic past with Kabra, who had spiked her drinks at a party and raped her, alongside shooting a video of the incident.
With the last episode showcasing incidents like any other day in a common household, the trailer of the upcoming episode has certainly made the fans curious and promises to take the dramatic quotient of the show five notches higher.
With Saurabh saying words like "mein aa gaya hoon Sanchi, tumhari life hell banane," we wonder what this demo-nous boy has in mind next. So the big question is, what will Saurabh do to Sanchi? Well Bollywoodlifers, you will have to wait and watch…