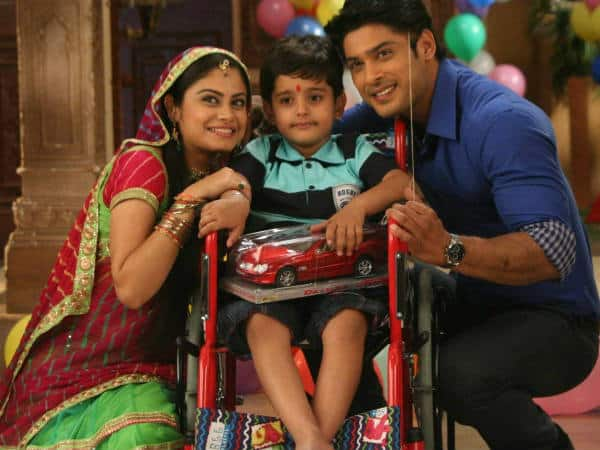 Sphere Origins' Balika Vadhu is now tackling a new social issue in their daily soap
Balika Vadhu's Anandi (Toral Rasputra) and Shiv (Siddharth Shukla) adopted a specially abled child as their son. They named him Amol and showered him with love and care a child deserves. Now the happy family has decided to go spend some quality time together in a resort. And the story forward goes like this…
At the resort, Amol suddenly goes missing. Shiv and Anandi start a search for their son everywhere, but fail to find him. They return home, Shiv lodges a police complaint and the entire family together put in their best effort to find Amol. While Anandi is yet to find her son, our sources have revealed us his whereabouts.
Amol is  apparently kidnapped by a lady who runs a beggar's racket. Anandi had previously caught the woman red handed, freed all the children and made sure she was punished for her crimes by the law. Now the lady wants to take revenge, so she kidnaps Amol and hides him in a secure location.
Happy times seem over for Anandi and her family. But, will Anandi and Shiv figure out who kidnapped their son and be able to find him before things get worse? Wait and watch!