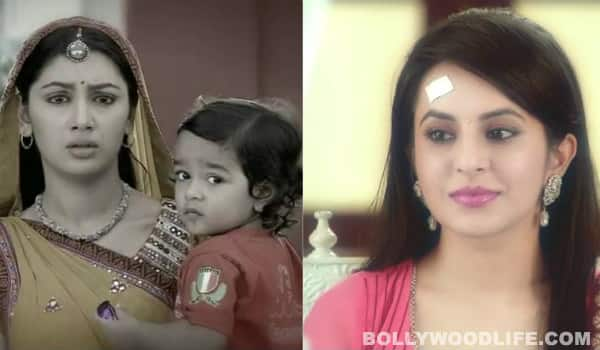 The show has taken a six month leap and the lead characters are all set in their respective professions
Jagdish (Shashank Vyas) has completed his post graduation and is now a surgeon – let's really not get into the details of that one. Saanchi (Roop Durgapal) has finished her MBA and Ganga (Sriti Jha) is now a certified nurse who passed out at the top of her class.
Jagya's parents and his in-laws are busy planning his wedding with Sanchi, while the doc is dreaming about Ganga. Sanchi, who has faked her transformation from a modern girl to village belle, is desperately waiting to get married to Jagya and then move out with her hubby. Ganga, who secretly harboured feelings for Jagya is waiting with bated breath to get back to Jagya. The two obviously love each other but have been in a dilemma about voicing their feelings.
In the upcoming episode, Sanchi takes off her mask and reveals her real self in front of her friends. She tells them that she is not interested in mingling with her in-laws. All she wants is to live with Jagya on her terms – what a dream! Unfortunately for her, Anandi (Toral Rasputra) and Jagya overhear this conversation and are stunned beyond belief.
Apparently, now Anandi will take Shiv (Siddharth Shukla) in confidence and try to call of the wedding. Jagya on the other hand, tries to talk to his mother, who pays a deaf ear to his concerns. The only one who pays any heed to him is Dadisa. Anandi's sudden decision hampers Sanchi's chances with Jagya and the conniving lady will not let her sister-in-law ruin her life. Will Anandi be able to call off the wedding in time and reunite Jagya and Ganga? Or will Jagya marry the wrong girl for the third time? Keep watching this space to find out more.