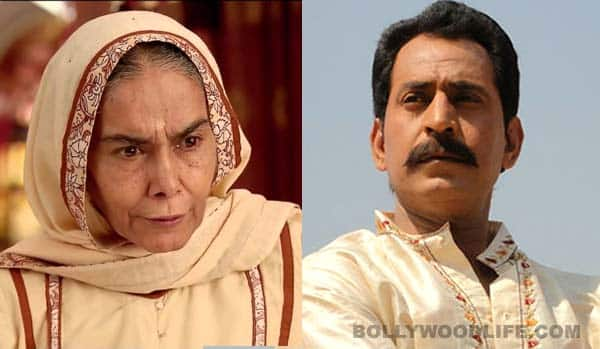 Kalyani Devi killed Sooraj for trying to rape Gulli and she has been unable to sleep since then
In the recent episode of Balika Vadhu we witnessed Kalyani Devi (Surekha Sikri) aka Dadisa surrendering herself to the cops for murdering Het Singh's (Sanjay Batra) son Sooraj.Every one believes, that Dadisa will be freed 'coz she committed a crime only to defend Gulli and herself.
In tonight's episode, Het Singh's henchman comes to kill Gulli, who is in coma, but Jagya (Shashank Vyas) rescues her just in time. The cops arrest the assassin and put him behind bars. Dadisa, who is still in shock after killing Sooraj, starts having nightmares indicating her family's doom. She dreams that Het Singh is murdering her family to avenge his only son's death. Will her nightmare turn in to reality or not remains to be seen.
At the polling booth, Het Singh, who is contesting elections against Jagya, tries to demoralise the doctor dude by speaking negatively about Dadisa. Will people listen to Het Singh or believe that Dadisa did what she had to do due to circumstances? Well according to our sources, Jagya will win the elections and this will enrage Het Singh further. He will then vow to kill everyone from Kalyani's family.
Will Het Singh be successful in his vicious agendas or will Dadisa's nightmare be just that – a nightmare. Watch this space to find out!