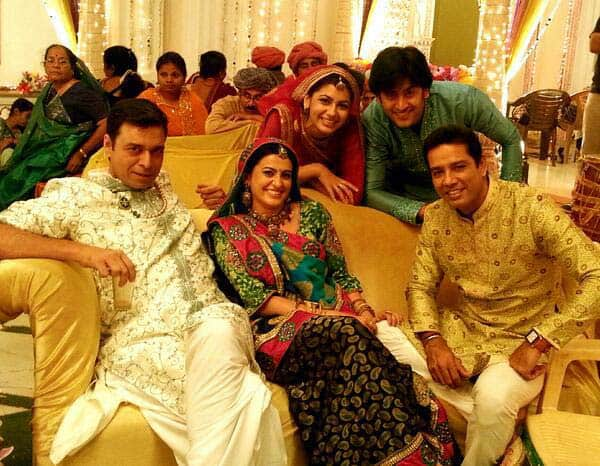 Jagdish had been struggling with his decision to marry Sanchi for a very long time, but when he saw his fiancée's true colors he knew what he wanted
Balika Vadhu is witnessing some major drama over Jagya (Shashank Vyas) and Sanchi's (Roop Durgapal) wedding. Jagya goes to his future in-laws and says that he can no longer marry Sanchi without revealing the real reason. Everyone is shocked and they beg to Jagya so that he reconsiders as this news will shatter their daughter.
Sanchi's parents call up Jagya's family to inform them about Jagya's decision. Everyone is shocked and speechless. No one really knows why Jagya took such a drastic step except Anandi (Toral Rasputra), who remains silent throughout the entire drama. When Sanchi learns of Jagya's actions all hell breaks loose. She cries, throws things, abuses and claims no matter what she will get married to Jagya.
In the upcoming episodes, Jagya meets Ganga (Sriti Jha) and gets her back to Jaitsar. At home, everyone is upset seeing the two together. Seeing the whole family upset, Ganga decides to leave, but the doc stops her and takes her to the altar at home. He then puts sindoor on her forehead and marries her while the family looks stunned. Right at that moment, Sanchi and her family enters the house and witness the whole drama. After a few minutes of stunned silence, Sumitra (Smita Bhansal) reacts by yelling at the now-married couple followed by Sanchi's howls.
Sanchi had sworn that she will marry or die; we wonder what her next step will be. Will the confused, arrogant and spoilt girl attempt suicide? Will Jagya's family accept Ganga as their new daughter-in-law? Guess like you we'll have to wait and watch to find out more.