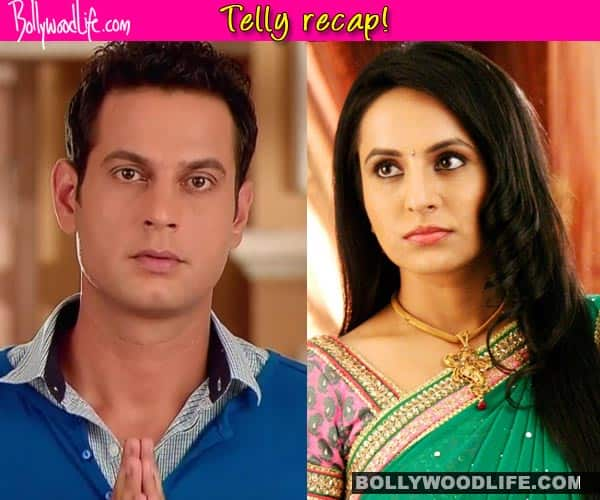 Sanchi's ex boyfriend plans to seek revenge from her. What will he do? Read on to know more…
While there is romance brewing between Vivek (Vimarsh Roshan) and Sanchi (Roop Durgapal), Vivek's younger brother Saurabh (Sonal Handa) is planning to create a wedge between the two love birds. In yesterday's episode Sanchi called Vivek and asked him to come return home within half an hour. Saurabh overhears Sanchi's conversation with Vivek and decides to come up with an evil plan. He wears Sanchi's perfume with an intention to make Vivek believe that he is having an affair with her.
When Vivek reaches his house, Saurabh greets his elder brother at the door. Vivek has a whiff of Saurabh's perfume and recalls that the same aroma is donned by Sanchi as well. This incident creates a suspicion in his mind.
Meanwhile, Subhadra (Sushmita Mukherjee) throws tantrums at the medical centre where she goes for her skin treatment. A nurse requests Subhadra for mud bath, which she out blindly refused to take. However after repeated coaxing, Subhadra followed the doctor's instructions and takes the mud bath. Later Dadi Sa (Surekha Sikri) visits Subhadra at the medical centre only to realise that Shiv's (Siddharth Shukla) bua has eloped from the centre.
Where has Subhadra disappeared? Will Saurabh accomplish his evil plans? Watch tonight's episode to find out!