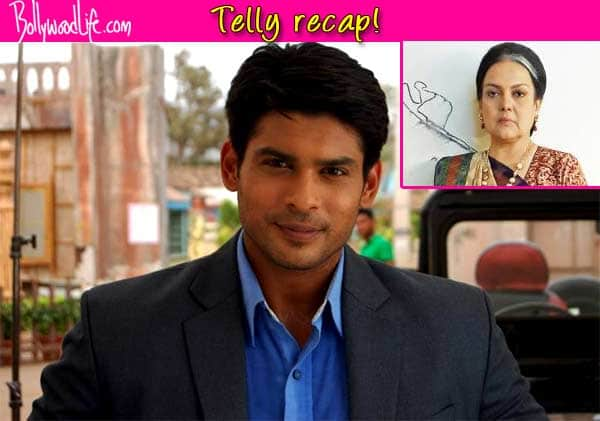 The vamp has been trying to create a rift in Shiv and Anandis' family
Subhadra bua (Sushmita Mukherjee), who came to Shiv's (Siddharth Shukla) house with a hope of shelter, soon began to intervene in Shiv and his family's personal matters. Moreover, she also tried to create a rift between Anandi (Toral Rasputra) and Shiv, which fortunately she couldn't succeed in.
Now Subhadra's next target is Shiv's sister Sanchi (Roop Durgapal). In yesterday's episode Subhadra visited Sanchi's in laws' house and inquired about Sanchi and Saurabh's (Sonal Handa) strained relationship. Sanchi's mother-in-law Suman (Shalini Arora) narrated the entire rape incident that had occurred between Saurabh and Sanchi. Instead of sympathising with Sanchi, Subhadra began to bad mouth her own grandchild. She said that she is ashamed of Sanchi's behaviour and begins to sulk.
Next she goes back to Shiv's house and created drama over Sanchi's marriage with Vivek (Vimarsh Roshan). Shiv's grandfather (Sudhir Pandey) asks Subhadra to not interfere in their private matters. Subhadra gets angry and threatens to leave the house. Shiv's grandfather makes no attempt to stop her.
Will Subhadra bua finally leave Shiv's house? Is this an end to the vamp's character? Watch tonight's episode to find out!