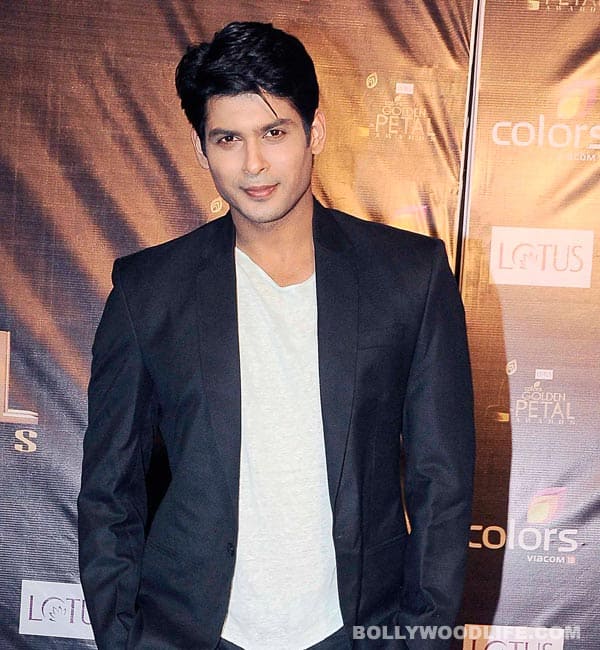 He's hot and one of the most eligible bachelors of Indian television. But where is the lady he can share his life with?
Siddharth Shukla talks about why he is single, how Balika Vadhu changed his life and why the show is No.1…
Wasn't your role in Balika Vadhu initially supposed to be a cameo?
No, I don't think it was a cameo. And am really glad it was not.
How did you bag the role?
Like any other actor, I just went for an audition and got it.
Has the show changed your life in any way?
Yes, Balika Vadhu has altered my life drastically. I have received a lot of acceptance and recognition, mainly because the show is so big. All my other TV shows were also good and popular, but the reach was slightly less in comparison to Balika Vadhu.
They say that the female lead is the hero of the show – agree/ disagree?
To be very honest, I feel that there are no leads as such in television. Mainly 'coz a story cannot function with just one person. It's a medium where everyone has their moment of fame. At some point or the other, every character gets prominence over the others, so at that time they are the lead in the script.
Do you think Indian daily soaps are regressive?
I think they are absolutely regressive. There's no denying that. Indian television is like a fast food joint – every minute you want to change it. The moment something doesn't draw TRPs, it is changed. People won't dare to try something new because they fear that it may not work. If the channel doesn't get the required TRP, it won't get advertisements and hence won't make money. They are too scared to try something different. That's the reason why we keep circling around the tried and tested methods. 'Coz it's easier and the results are guaranteed.
Did you watch the show before you got the role?
Frankly, before Balika Vadhu, I was busy doing other shows. I did manage to catch a few episodes, but my family watched it more ardently. However, I knew what was going on and the whole premise of the show before I took up the role.
So can you shed some light on what's going to happen next in Balika Vadhu?
Our writer Purnendu and his creative team are the ones who decide what happens next. 'Coz I have no idea, and if you find out, do let me know as well!
Has the character of Shiv had any effect on Siddharth, the person?
I am nothing like the character. Shiv is a balanced, understanding, wonderful and great human being and I am not like that at all. There's a lot to learn from Shiv, and I take some part of him home with me every day.
Which show according to you is the biggest competition for Balika Vadhu?
Honestly, Balika Vadhu has no competition. Let's not go by the numbers game. The way the show is written and executed is very different from any other. It is neither rhetoric nor repetitive. In the TRP race we may come second or sometimes third, but Balika Vadhu still outshines a lot of other shows.
You are considered one of the hottest bachelors in the television industry – have you received any marriage proposals since you started in Balika Vadhu?
Are you serious! Is it really true? Wow, you just made my day! I had heard about this, but never believed it before. Well, I did get a few calls and people have randomly approached me for marriage, but I think it's more to do with the adulation of the character I portray.
So when do you plan to marry for real?
Well, plans are completely there and I'm all ready to be the groom, but there is no bride yet.
So what kind of life partner are you looking for?
Frankly, I have no type in my mind. Just that it should be someone I can connect and communicate with and someone who knows how to have fun.
So why are you still single?
My schedule is very busy; I have no time for anything. Plus, I think I'm very boring as a person and I don't have a life.
What do you do when you are not working?
When I am not shooting, I am either in the gym or spending time at home with my family. If there's nothing else, then I just try and catch up on some sleep.
READ MORE:
Shweta Tiwari, Ragini Khanna, Sara Khan – who looks the hottest in Telly Calendar 2013?
Kaun Banega Crorepati 6: Anil Kapoor to shake a leg with Amitabh Bachchan
Amita Ka Amit, Na Bole Tum Na Maine Kuch Kaha: Season 2, Sanskaar: Dharohar Apnon Ki – which show will you watch?