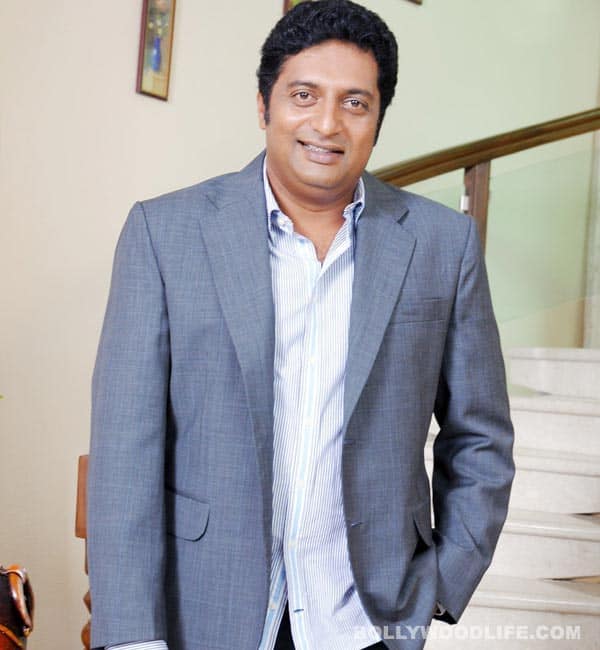 The versatile actor will not be banned from Tollywood
About a week ago, Prakash Raj fans were in for a shocker when rumour made circles over the internet that the Okkadu actor has been banned from Tollywood. Prakash Raj, known for his histrionics, was under the scanner of The Telugu Film Director's Association (TFDA) for his unprofessional behaviour at the sets of Mahesh Babu's Aagadu.
The row erupted over creative differences between the director Srinu Vaitla and the actor Prakash Raj, after which the actor was replaced by Sonu Sood. A committee was set up to probe on this issue and it was rumoured that if Prakash Raj couldn't come up with any reasonable explanation for his behaviour , then the actor might be banned from Tollywood.
Whatever Prakash Raj presented in front of the committee seems to have worked in his favour as the ban on the actor has been lifted. Prakash Raj has confirmed that he had left the sets of Aagadu after the creative differences with the director. Prakash Raj has made it clear that he has no hard feelings about Mahesh Babu or the director. The actor mentioned, " I respect Mahesh a lot and there's no issue between us. Same is the case with the director ; if he comes to me with a script tomorrow, we may work together."
All we can hope is that the controversy surrounding the Bommarillu star cools off and the actor focuses on what comes best to him – Acting!