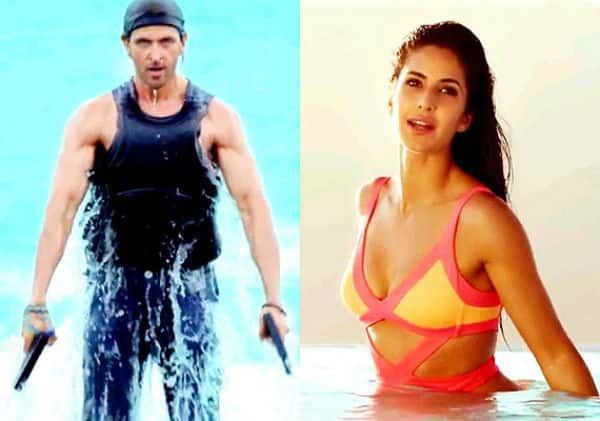 The teaser of the year's one on most awaited action film, Bang Bang is out and here is why it has completely blown us away!
Hrithik Roshan and Katrina Kaif starrer Bang Bang will hit the screens on October 2. Though a remake of the Hollywood action-packed film Knight and Day starring Tom Cruise and Cameron Diaz, Bang Bang has much more to offer! The high-octane chase sequences peppered with Hrithik and Kat's combined sexiness is just too hot to handle!
If Bang Bang's makers go by the original plot Hrithik will be seen playing a suave secret agent and Katrina will be seen in a role of a simpleton who gets embroiled in a crime game because she is the primary witness.
What follows is a series of high on action chase sequences, dotted with gun-toting bad guys and cars blazing. Hrithik can be seen in the teaser working a machine gun with such ease, it can put Rambo to shame! And its not just Jr Roshan who knows his way around guns Katrina too can be seen pulling some intense and mind-blowing action stunts.
What we are looking forward to is the Bollywood masala touch that Bang Bang's teaser promises unlike Knight and Day, for instance a sexy dance number, some good-old romance and yes, Katrina in a bikini!
So give the Bang Bang teaser a lookie and tell us if you are waiting for the film as badly as we are!