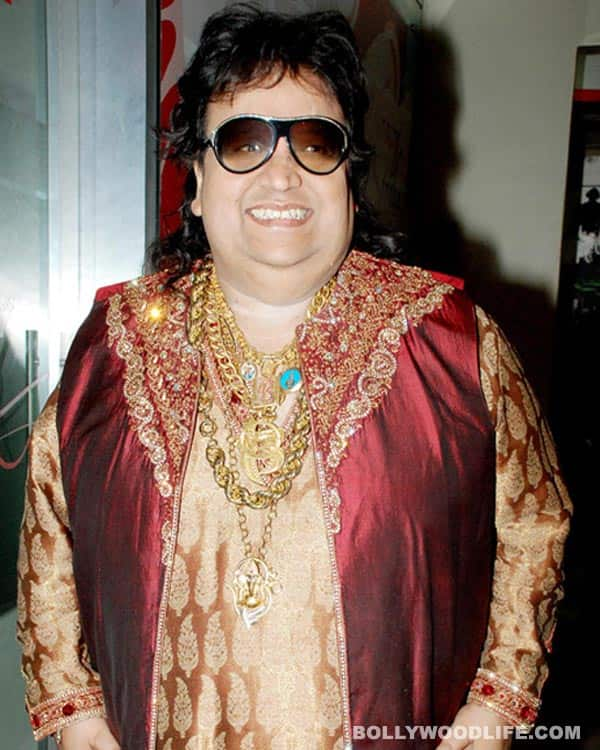 The ace music director and singer, who loves to load his songs with lots of character, is all set to lend his voice to Naughty Raja Raja for the Tamil movie Karuppampatti
Bappi Lahiri and his signature style are all set to cause ripples down south. And buzz suggests that he will do it for the movie Karuppampatti being produced by Sundaram Pictures. And music for the song that will be sung by Lahiri will be composed by Kannan, who gained popularity after Tamizh Padam. But Bappi da isn't venturing into south Indian film industry for the first time. The man who is also known for his gold jewellery, composed songs for the Tamil movie Thai Veedu with Rajinikanth, and for Padum Vanam Paadi.
Talking about what made him think that Bappi da was best suited for the role of a singer this time, Kannan says, "When I heard Ooh la la, I knew he would be the right person to sing Naughty Raja Raja. When we met him, he said he would sing the song only if he liked the tune. The tune was sent to him and he immediately accepted, asking us to come to Mumbai to record the song." The lyrics for this one are by Kabilan and the song will probably be picturised on singer-actor Katy Perry.
Does that mean a sensation bigger than Ooh la la lies just around the corner? We can't wait to find out. Way to go, Bappi da!