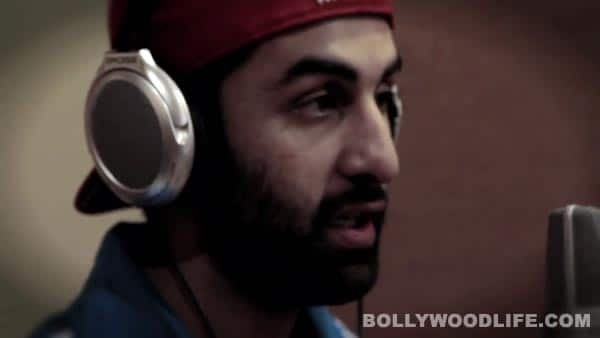 The Rockstar actor lends his voice to a fun song in his new film
Anurag Basu's Barfi! releases this weekend, and the buzz around the film is positive. Ranbir Kapoor and Priyanka Chopra seem to be playing the most challenging roles of their acting careers. Everything that we have seen from Barfi! so far has made us go 'awwww'. Especially the songs composed by Pritam (original or otherwise), which are addictive; so far our favourite is Ashiyan. The makers could be trying to add a fun element to the film, hence the Fatafati song.
Ranbir sings in Fatafati and does a neat job of it. The only thing we didn't really like was that the entire effort looks a bit like a wannabe Why this kolaveri di that Dhanush did some months ago before 3 released. The video shows the cast and crew of Barfi! having fun on the sets. And then there are portions in the studio where RK Jr is recording the song with Basu and Pritam.
But the song is very funny and the Bengali tinge gives it a unique flavour. Watch it and share your views with us.