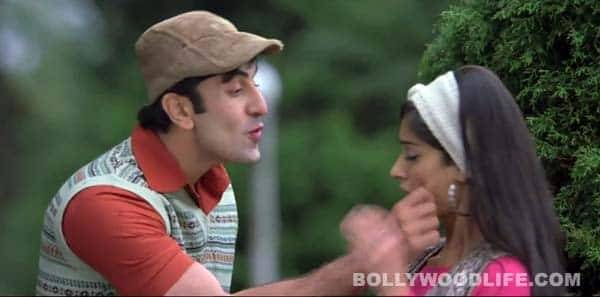 Watch the heart wrenching number from Anurag Basu's new film
With every song and promo that the makers of Barfi! have been releasing, our eagerness to watch it is growing. Kudos to director Anurag Basu for getting Ranbir Kapoor, Priyanka Chopra and Ileana D'Cruz to play their parts so convincingly. It is a little early to say that Barfi! is one of the best films of this year, but the music certainly is very good.
Watch the new song, Phir le aaya hoon – the video is a short film in itself. It shows the affection that Ranbir and Ileana have for each other, and how she is heartbroken when she finds out that he is happily bonded with Priyanka. Singer Arijit Singh and lyricist Sayeed Quadri take this composition to another level. Watch the song and tell us if you like it…
ALSO READ: BARFI! new song: Ranbir Kapoor and Priyanka Chopra are adorable in Aashiyan!