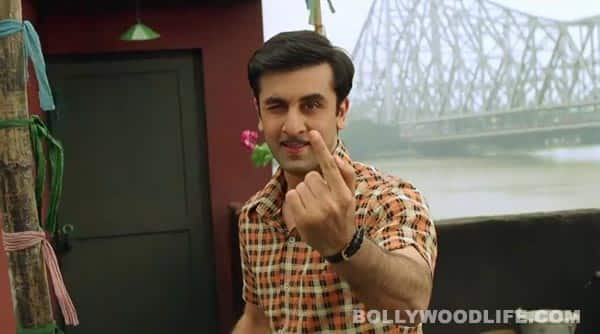 The Ala Barfi song – laced with Ranbir's antics – can cheer you up on a grey gloomy day
Ranbir Kapoor's Chaplinesque acts are one of the main highlights of this movie. The song has an old-world charm and the melody is definitely not run-of-the-mill. The fast beats complement Barfi's (Ranbirs character in the movie) carefree spirit. This deaf-mute character seems to have created a world of his own and he's happy in it. He dances like no one's watching and woos his lady love (Ileana)- not like a chivalrous gentleman- but like a mischievous li'l kid. Frolicking away with his partner in crime Priyanka Chopra, Barfi is one helluva guy whose innocence inspires you in a way.
His escapades look awesome fun and make us want to watch this movie. Barfi! is a film that seems full of life, despite the silence. Coming back to the song, the lyrics instantly strike a chord and the whole number feels like a breath of fresh air. Its got a retro feel to it. A must hear, we recommend you switch on to Mohit Chauhan's soothing voice right away. Watch video and tell us if you like it!
[jwplayer mediaid="131491″]