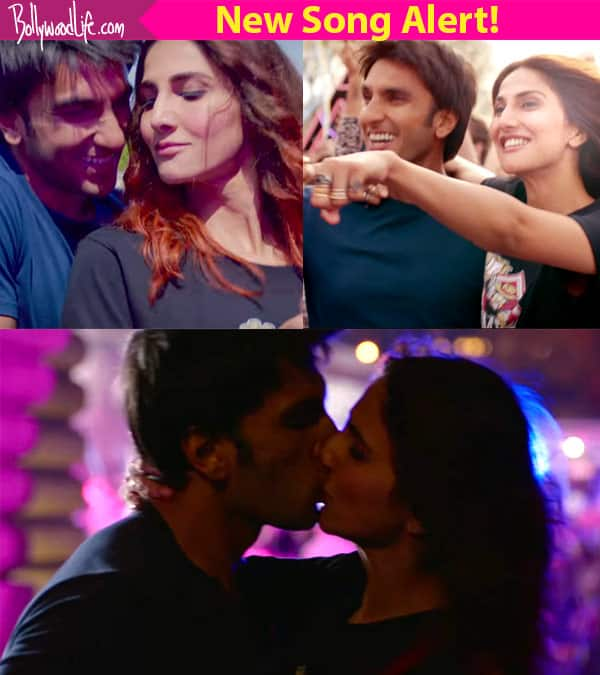 Ranveer Singh and Vaani Kapoor are literally turning out to be a house on fire in this latest song from Befikre.No seriously! While the trailer proved to be nothing short of a honeymoon tale with unlimited kisses and sex scenes on display. This song titled 'Nashe Si Chadh Gayi' further adds on to the fun by showcasing Vaani and Ranveer's flirtatious romance right in the middle of the streets of Paris. Oh man, their moves are so damn sexy that few seconds into the song and you would instantly want to get up and dance. I mean, just look at them! Especially Vaani who is seen flexing too some drop dead sexy dance moves on the streets of Paris. Don't be surprised if you get reminded of 'Ishq Shava' from Shah Rukj Khan and Katrina Kaif's Jab Tak Hai Jaan. Yea! Nashe Si Chadh Gayi has that kinda feels with Ranveer and Vaani dancing on the streets of Paris and seducing each other with some killer moves. Not to mention, there's also a scene of Ranveer and Vaani making MAD LOVE towards the end of the song. Also read: Befikre trailer has Ranveer Singh and Vaani Kapoor KISS each other a shocking 12 times!
However, having said that, one also cannot ignore the composition of this track that'll instantly get you hooked. Sung by Arijit Singh, it's such a treat to the ears. Or say for that matter even the lyrics are so catchy that you would want to hum it the minute you hear it. With a perfect combination of what compliments both the eyes and ears, we see no reason why this song wouldn't hit the chartbusters. Nashe Si Chadh Gayi is certainly going to trend on the popular charts and you never know, maybe it'll also become the party anthem of the month. What do you think? Also read: Befikre trailer gets MAD love! Hits 10 million views in a matter of 24 hours
All said and done, watch Nashe Si Chadh Gayi below and tell us what are your thoughts about the song? Like it or no? Drop your thoughts and we'll be back with more updates on Befikre, right here only on BollywoodLife.