Everyone has an era, but only the fittest will survive for the next…
It's strange that Charles Darwin's survival of the fittest theory was mocked upon when it was first propagated. I mean, that rule applies everywhere…be it at home,in school, in office in damn real life!
So why not in film industry as well? Just because you have a star tutelage and have a filmy background to support you doesn't mean you can have a great career in movies! Even a good launch as a hero can only get you this far when it comes Bollywood, the biggest examples being the failing careers of Fardeen Khan, Zayed Khan, Viveik Oberoi!
…and there are actors and technicians, who used to rule an era once upon a time. However, as the climate, change, these artistes failed to adapt much to the changing conditions. In this special feature, we will take about the artistes who ruled the the nineties of Bollywood. Unlike a Salman Khan or a Shah Rukh Khan or Aamir Khan who successfully changed gears to adapt to the new century, that decade was the only time these below stars could shine…
Starting off with…
Govinda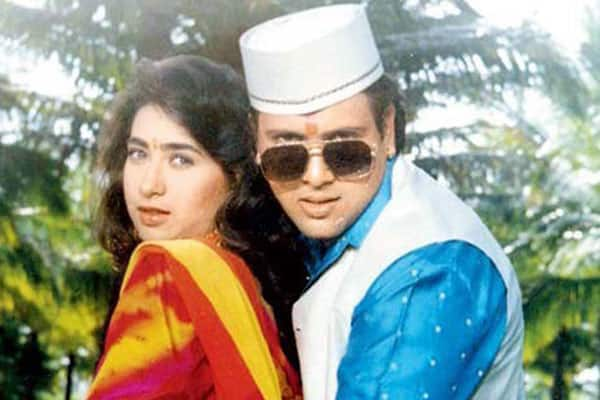 It was not Shah Rukh Khan or Salman Khan or even Aamir Khan who had the best hit film ratio in the nineties, it was our very own Virar ka Chokra! Govinda had given many a superhit in that decade. His combination with David Dhawan gave us many blockbusters like Shola Aur Shabnam, Raja Babu, Aankhen, Deewana Mastana, Haseena Maan Jayegi, Saajan Chale Sasural etc. Even his pairing with Karisma Kapoor was said to be one of the best jodis of all time. However, as Bollywood entered Y2K, Govinda began to lose his charm over the audience. He made really bad films then, made an ill-advised entry into politics and a few of his films were shelved. Though Partner did revive his career somewhat, he is now back to obscurity!
Manisha Koirala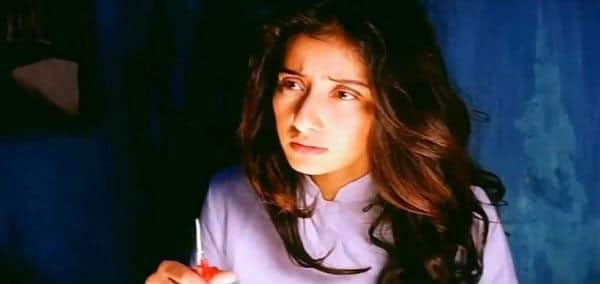 She was one of the top actresses who rules the nineties decade with many hit films, and even worked with the best of directors like Subhash Ghai, Sanjay Leela Bhansali, Mani Ratnam etc. Some of her most notable films in that decade were Bombay, Dil Se…, Gupt, Saudagar, 1942 A Love Story and others. However the Ek Chotisi Love Story scandal and emergence of younger heroines put dent into her career. In real life, she has emerged a fighter as she came out of a failed marriage and a battle with cancer like a true warrior!
Suneil Shetty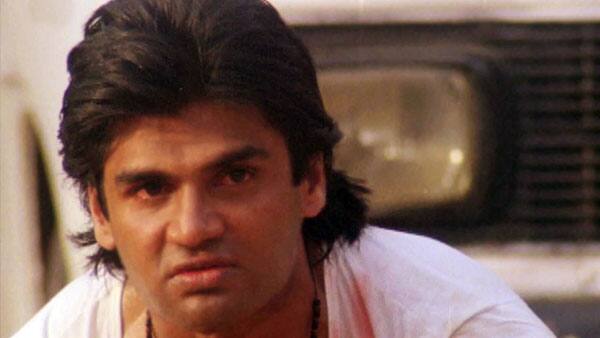 Though he is rarely seen in movies, except in supporting roles like in Jai Ho and Main Hoon Na, Suneil Shetty was bankable leading man in the nineties, especially in the action genre. His debut film, Balwaan, was a roaring success and he also gave notable hits in films like Mohra, Gopi Kishen, Border etc. However, the fading of action genre later and his obvious limitations as an actor dented his saleability. His biggest rival at that time, Akshay Kumar, also went through similar, though he quickly adapted to the changing scenario and switched easily to comedy, which endeared him once again to his fans!
Raveena Tandon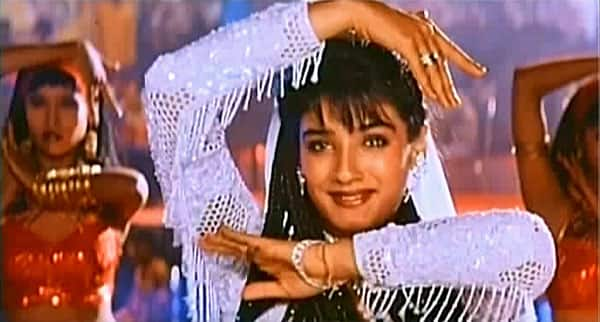 She was one of the most beautiful actresses in B-town (she still is), and was a definite head-turner. She became very popular thanks to the superhit song from Mohra, Tu Cheez Badi Hai Mast Mast, thereby began to be known as the Mast Mast girl. Her hit films in the decade were Mohra, Dulhe Raja, Khiladiyon Ka Khiladi and others. She also won the National Award for the Best Actress in the Kalpana Lajmi film, Daman. Plus, who can forget her double act with Karisma Kapoor in Andaz Apna Apna!
Subhash Ghai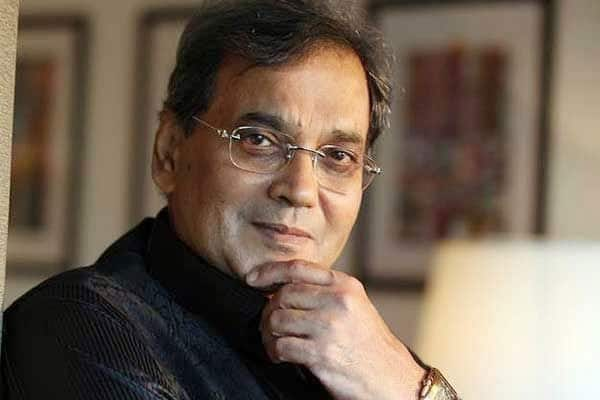 He was once known as the Blockbuster King of Bollywood, known for directing films that were super-duper hits. Other film-makers used to be scared to release their films along with his. Ram Lakhan, Saudagar, Khalnayak, Pardes, Taal – everything he directed in the nineties was a blockbuster! However, he couldn't sustain himself with the emergence of new trends in Bollywood (Oh Farhan, What have you done with Dil Chahta Hai!) with his last few films taking a dump at the box office!
Nadeem-Shravan
You have any favorite song in the nineties, rest assured there is 80% chance that the song will be composed by this duo (and 20% chance that it may be composed by the next duo). Check out their scores in films like Aashiqui (whose success can only be contributed by their tracks), Dil Hai Ki Manta Nahi, Saajan, Phool Aur Kaante, Barsaat – so many beautiful songs they had given in that decade. However, Nadeem's involvement in the T-Series honcho Gulshan Kumar's murder made him flee to UK, thereby making the film-makers look for other viable options!
Jatin-Lalit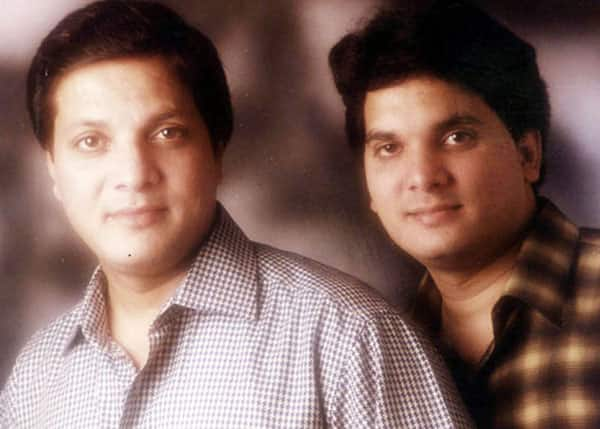 Oh JL! Why did you have to split? Because if you hadn't, Karan Johar would have still stuck to you. After all you gave him such lilting melodies in his debut film, Kuch Kuch Hota Hai? And who can forget your lovely music in Jo Jeeta Wohi Sikandar, Khiladi, Raju Ban Gaya Gentleman, Kabhi Haan Kabhi Naa, Khamoshi, Ghulam…God, why did you guys really split up!
Kumar Sanu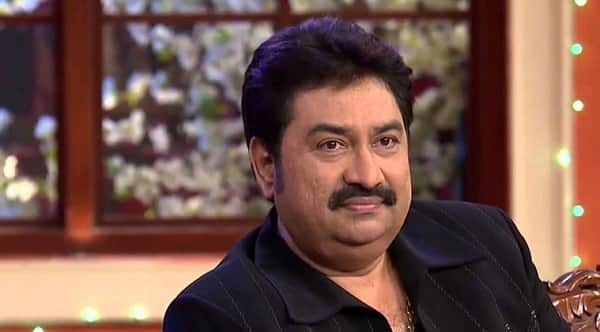 If Nadeem-Shravan was everyone's favourite composer in the nineties, then this man was their favourite singer. Jab Koi Baat Bigad Jaaye (Jurm), most of the songs in Aashiqui (that cemented his career), Mera Dil Bhi Kitna Pagal Hai and Jiye To Jiye Kaise (Saajan), the title song of Dil Hai Ke Manta Nahin, Tumhein Apna Banane Ki Kasam (Sadak)…there is so much to list here! No wonder last year's Dum Laga Ke Haisha, a film set in the '90s, paid homage to this once popular singer!
Johnny Lever
Was there any movie in the '90s that didn't have funnyman, Johnny Lever? In fact, it was said that even before the film-makers locked their lead stars, they would first sign Johnny Lever in the cast. Johnny Lever also made a huge name with his stage shows. As for his films, who can forget his comic acts in Baazigar, Khiladi, Dulhe Raja, Deewana Mastana, Kuch Kuch Hota Hai? For some strange reason, his antics failed to tickle our funny bone in this century, making his appearances in Shah Rukh Khan's Dilwale a rare occurrence!
The concept of bad man!
With the advent of the 21st century, sadly we also had to leave behind memorable (and terrifying) villain roles played by character artistes like Gulshan Grover, Paresh Rawal, Sadashiv Amrapurkar, Shakti Kapoor in the last decade itself. Nowadays, there are no black or white roles, its just various shades of grey. And if we do have a villain, he will be more of a punching bag for the hero. We really miss Mahrani from Sadak, Chuniya Mama from Saudagar and Katya from Ghatak!