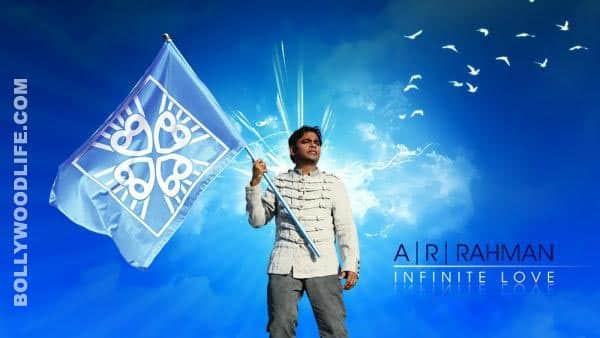 AR Rahman says working on his new single is just like creating an album because of his deep involvement in the project
Oscar-winning musician AR Rahman, who has composed many songs on love, peace and harmony, has come up with a new song Behad Pyaar – Infinite Love and describes it as his dream project after Vande Mataram (1997).
"After doing Maa Tujhe Salaam and Vande Mataram, nothing was compelling enough for me to get into the zone. Once I got the idea of Infinite Love, I thought it was a good 15-year break and (time for me to) do something very interesting," he said at the launch of the song.
Rahman said he wanted to launch the song – his first single in 15 years – just like an album, because he has not been so involved in one song despite the many projects he does. "This one song is equal to, like, 10 songs for me because, I was doing the concept, I was being the producer for this. So I had many roles. I was really engaged in the whole process of it. It's a whole learning process for me," he said.
Rahman's recent films include Yuvvraaj, Slumdog Millionaire, 127 Hours, Rockstar, Jab Tak Hai Jaan.
ALSO READ: The Dark Knight Rises music composer thanks AR Rahman for his contribution