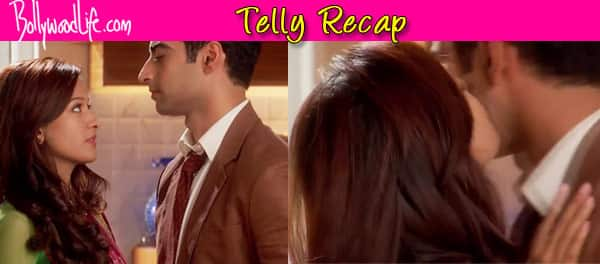 The romance between the lead pair has only been growing with each passing day
Surraiya begum (Suchitra Pillai) continues to spy on Aaliya (Preetika Rao) and Zubair (Mohit Malhotra), coz she thinks that Aaliya is cheating on Zain (Harshad Arora). However in the same episode, romance between Aaliya and Zain strengthens. From a close dance at a party to getting naughty under the table, the lead couple toughen their bond.
Aaliya tries to kick Zain's foot under the table, however, unknowingly she kicks Zubair's foot. Surraiya who watches Aaliya kick Zubair's foot misunderstands the situation. However this incident strengthens her suspicions of Aaliya having an affair with Zubair.
While Surraiya continues with her investigation, Zain tries to woo Aaliya and flirts with her. Aaliya challenges Zain to dance in front of everyone. Zain accepts the challenge on a condition that if her completes the test Aaliya will have to kiss him. Zain fulfills the challenge in the kitchen in front of her mother Surraiya leaving Aaliya with no other option but to kiss Zain.
Indeed the chemistry between the lead characters is brewing with every passing day. Will Aaliya and Zain's romance go on to the next level or will Surraiya's doubts ruin the entire plot. Stay tuned to this space to find out.