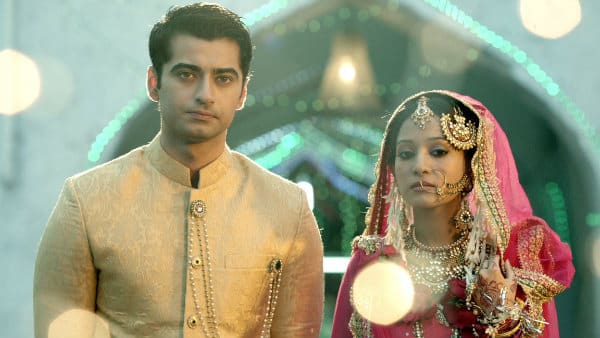 This is a first for Colors to venture into a story with a Muslim background, guess the makers are following Zee TV's lead with Qubool Hai
The story of Beintehaa revolves around two head strong individuals – Aaliya (Preetika Rao), a traditional Bhopal girl, and Zain (Harshad Arora), a modern Mumbai lad.
Aaliya and Zain don't want to get married to one another but obligations compel them to get into the relationship. Love is a farfetched thought, 'coz in their case all they feel for the other is hatred. Why then were these two tied together by marriage? Guess that's something we will have to wait to find out.
Speaking about her small screen debut, Amrita Rao's sister Preetika Rao aka Aaliya said, "Having done films down South, television was a relatively new playing field for me. The story and concept of Beintehaa is what drew me to the show and I found myself accepting it almost instantaneously. Aaliya is a spunky Muslim girl who is fairly religious, but is full of life. I hope the audiences will enjoy the sincerity with which we have performed and appreciate this venture that we have undertaken." We hope so too. It's an unconventional daily soap about a connection between two individuals who hate each other. But are bound by the laws of the relationship for their families.
Commenting on his role, Harshad Arora aka Zain said, "Zain is a man of today. He has a very contemporary and modern outlook towards life because he has grown up in Mumbai and studied in London. He has a constant tussle with Aaliya because they are very similar in terms of their likes and dislikes, but he is quite impulsive. I love the storyline of Beintehaa and I hope viewers enjoy watching the show as much as we have while working on it."
Well looks like Colors found the perfect replacement for Bigg Boss 7; let's hope it manages to garner the love of the audience and the numbers in the TRP game.