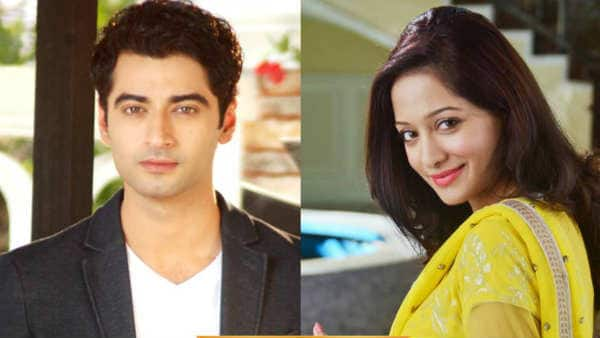 The Beintehaa couple lately has been going through a difficult time
In the last few episodes we have seen tension mounting between the lead characters of Beintehaa, Zain (Harshad Arora) and Aaliya (Preetika Rao). While Aaliya has been trying to convince Zain that Zubair (Mohit Malhotra) is innocent, Zain's family is not letting him believe his wife.
Aaliya assures Zain that she will not do anything that will affect their relationship. Zain gets emotional at Aaliya's adorable gesture. Meanwhile, Aaliya is waiting for Rehaan (Nandish Sandhu) in the court who is fighting Zubair's case. Rehaan reaches the court much after the scheduled time, thus upsetting the judge. After a considerable amount of plea made by the lawyer, judge finally cools down and grants a temporary bail to Zubair. Aaliya, who had earlier insulted Rehaan for reaching late to the court, later apologized and thanked the lawyer for his extra efforts.
On the other hand, Zain is upset with the entire courtroom drama and hence is sulking on the beach. Aaliya finds out that Zain is upset and soon rushes to be by his side. At the beach, Aaliya silently sits besides Zain and gives him a peck on his cheek. This was a refreshing change from the usual tension that the couple was going through.
So with this change will Zain and Aaliya be able to sort out their differences? Will the couple fight this battle together or will separate? Stay tuned for more updates on Beintehaa.