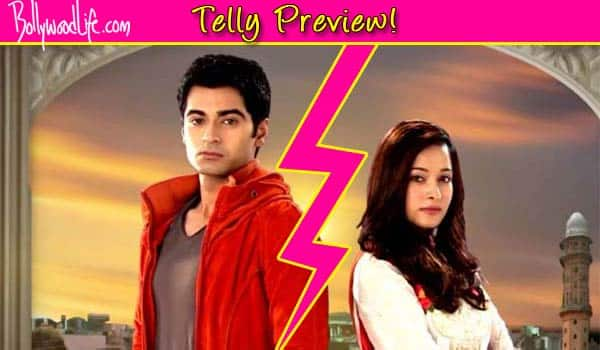 To fulfill his promise made to Surraiya of marrying Sanam, Zain decides to divorce Aaliya
The most dreaded moment of Colors' Beintehaa is finally here. Though the plot had earlier hinted at a separation of Zain (Harshad Arora) and Aaliya (Preetika Rao), the makers of the show were delaying the same for a while. However, in yesterday's episode Zain finally divorced Aaliya by saying 'Talakh' for the third time.
In the last few episodes, it seemed that the lovebirds would reunite as they got to spend some quality time with each other. However, Surraiya (Suchitra Pillai) reached their hotel with Sanam (Priya Shinde) without informing Zain. When Aaliya's hubby saw them, he remembered his promise made to Surraiya to marry Sanam. Zain with a heavy heart had to divorce Aaliya. The lead female protagonist too accepted the separation.
In the upcoming episode, Rehaan (Nandish Sandhu) will reach Zain's hotel and ask him to hear the recording where Nafisa (Gunjan Vijaya) has accepted her crime of killing Usman (Naved Aslam).
How will Zain react to this new development in the Usman death case? After knowing the truth, will Zain and Aaliya reunite again? Watch tonight's episode to find out!