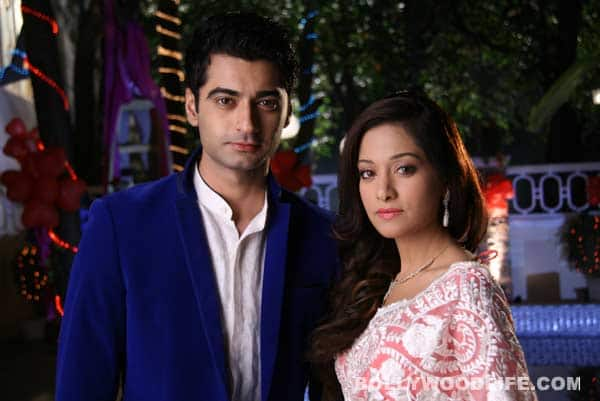 Will the bitter sweet nokh-jhok between the newlywed couple take a romantic angle when Zain utters the three magical words?
Beintehaa's Zain (Harshad Arora) and Aaliya (Preetika Rao) may have gone from being enemies to frenemies, but there is no love lost between them, as far as we know. Then why did Zain say that he loves Aaliya?
Well the story goes something like this, Zain irritates Aaliya all day 'coz she taunts him about wasting time reading adult magazines in office, instead of working. In reality, the magazines belong to someone else. They continue fighting and bickering all day for some reason or the other. Aaliya's parents believe that the couple is madly in love with each other and that's why they can't stop fighting. In reality, Zain and Alliya are very confused about their feelings for each other.
At night, Zain says, 'Aaliya…I love you'. His wife gets shocked listening to his proposal. When she tries to confront him, Aaliya realises that Zain is muttering in his sleep. But Aaliya starts feeling that maybe Zain has started falling in love with her. Before the feeling could even sink in, Zain again says, 'I love you Alia… Bhatt.' What an anti-climax!
However, instead of feeling elated, Aaliya stars feeling jealous of Alia Bhatt. She decides to play a prank on her hubby by posing as Alia Bhatt and coming to his office. Will Zain fall for it? Or will Zain realise that the girl in the burqa claiming to be the 2 States' heroine Alia Bhatt is his wife? Wait and watch to find out!