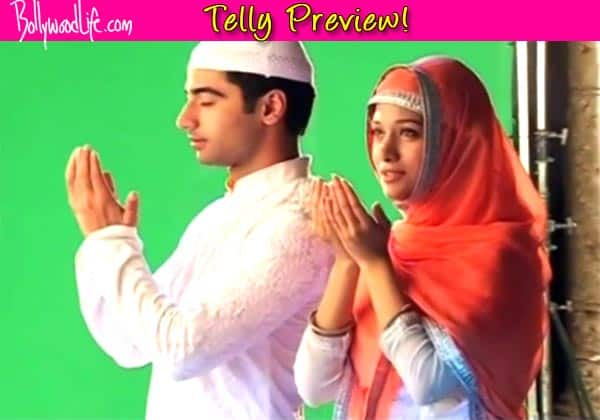 Aaliya's hubby will observe fast in the pious month of Ramzan
Zain (Harshad Arora) will observe fast in the holy month of Ramzan as his beautiful wife Aaliya (Preetika Rao) has been insisting him to do so. However, Zain's mother Surraiya (Suchitra Pillai) already has her plans in place to make sure that Zain does not complete the rituals.
Surraiya will soon go to Zain's office. On not finding him there, she will make his table clock 20 minutes ahead. When Zain returns to his cabin he will check for time and realise that it's time for iftaar (ending fast). Thus the lead male protagonist will drink a glass of water. While on the other hand, Aaliya will be waiting for Zain at home so that the couple could break their fast together.
However, on finding out that Zain has already broken his fast Aaliya will get upset, thus creating a huge ruckus between the lead couple. An elated Surraiya will relish her victory.
Will these small misunderstandings create a huge problem between Zain and Aaliya? Will Surraiya succeed in her ill plans? Stay tuned for more updates on Beintehaa.