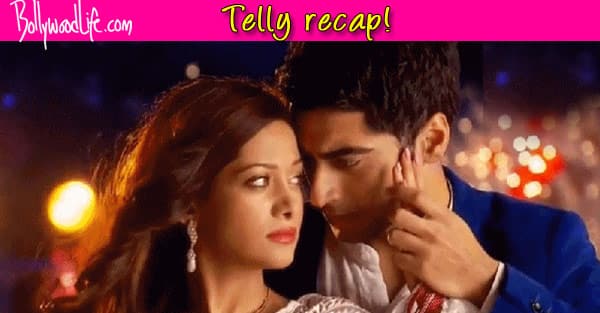 This adorable TV couple is inseparable these days
Surraiya (Suchitra Pillai) is trying her best to create a rift between Zain (Harshad Arora) and Aaliya (Preetika Rao), however all her attempts through Zubair (Mohit Malhotra) are going unnoticed. Surraiya has now found her next target Rehaan (Nandish Sandhu) who will unknowingly create differences between the lead pair of Beintehaa
In yesterday's episode Rehaan noticed a love letter written by Zubair for Aaliya. This strengthens his doubt on an extra marital affair between the friendly couple. Later he also noticed Zubair and Aaliya in Zain's cabin. From a distance it seemed like Zubair was kissing Aaliya. Rehaan misunderstands their relationship and decides to take this up with Zain.
Meanwhile, Zain continues to get nauhty. Zain tries to get intimate with Aaliya; and Aaliya stops him saying that it's not allowed to get intimate during Ramzan. Later Zain leaves a love note for Aaliya on their dressing table and thanked his wifey for helping him believe in god.
Will Rehaan be able to create a misunderstanding between Zain and Aaliya? Watch tonight's episode to find out!