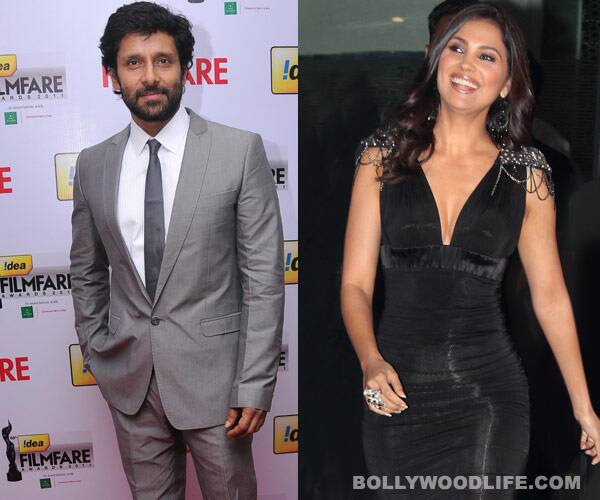 After Ek Tha Tiger made waves by shooting in Dublin last year, it's the turn of Bejoy Nambiar to wow their northern neighbours with David.
The Shaitan director has begun shooting the Tamil-Hindi bilingual, starring Chiyaan Vikram, Jiiva, Vinay Virmani (the lead of flop film Speedy Singhs, produced by Akshay Kumar and his dad) and Lara Dutta, in Belfast, making it the first ever Indian film to be shot in Northern Ireland. The local authorities, on their part, have laid down the red carpet for the production, hoping to attract lucrative Bolly business.
A three-story film that spans three different decades, the first part of the tale is set in 1970s Belfast. The story, which will be shot in black and white, follows an Indian Muslim in Belfast, the eponymous David of the title, who works for Ghani, a devout Muslim and local mobster. After the loss of his own father, David looks up to Ghani as a surrogate father and mentor. However, David soon faces a moral dilemma when he discovers a dreadful secret in Ghani's past.
The film was enticed to Northern Ireland, thanks to a trip to India earlier this year by Northern Irish Enterprise Minister Arlene Foster. In a collaborative effort between Invest Northern Ireland and Northern Ireland Screen, Indian Production company Getaway Films has received £30,000 (Rs 27 lakh) funding through the Northern Ireland Screen Fund supported by Invest NI and part funded by the European Regional Development Fund.
Welcoming the film team to Northern Ireland Foster said, "I had the opportunity to meet the Indian film industry in April, during a visit to India organised by Invest NI. The company was considering a number of locations for the making of this film so I am delighted that we were able to secure this for Northern Ireland. The value of attracting an industry that has an audience of over a billion people globally cannot be underestimated. Not only will this raise the profile of Northern Ireland as a movie location, but it will also bring in a fresh wave of tourists to Northern Ireland – something that has been proven in other countries that have played host to Indian movies. There are also potential opportunities for Northern Ireland's growing creative industries sector. I applaud the efforts of Invest NI's India team and NI Screen in promoting Northern Ireland and hope that we will see more Indian movies made here as a result."
David's line producer, the conveniently named Swapna David, who has also worked on Housefull and RA.One, said: "Belfast has been a treasure chest of beautiful locations, fabulous people and a very supportive local government. Minister Foster and the Invest NI's India office have been amazing in their effort to introduce us to Belfast and to coax us to explore Northern Ireland as a filming location for Indian Films. And since we have been here, NI Screen and the Belfast Council have extended their sincere warmth and support, so much so that we don't feel like this is our first time here. I am surprised that Indian films haven't been here before and am very thrilled that we are the first Indian production here. This is just the beginning. We are looking forward to being back here next spring."
Richard Williams, CEO, Northern Ireland Screen said, "We are delighted to welcome the cast and crew of David to Northern Ireland. This might be a first for us but we hope not the last. India has a rich history of filmmaking and Indian cinema is a recognized global industry. In pursuit of our mission to develop the screen industry in Northern Ireland, it makes sense to look east, as well as west, in terms of inward investing films."
Who knows, David might just do to Northern Ireland what Yash Chopra did to Switzerland with several films; Rakesh Roshan to New Zealand with Kaho Naa… Pyaar Hai; Zoya Akhtar to Spain with Zindagi Na Milegi Dobara; and of course Kabir Khan to Ireland with ETT. Good folks of Northern Ireland, expect hordes of Indian tourists whose choice of destination is determined by what they see on the big screen, and open a few Indian restaurants, and also expect some haggling from bargain hunters. And the answer to questions like 'Is that the exact spot where Vikram danced?' and 'Is that where Lara went to the loo?' is always Yes.