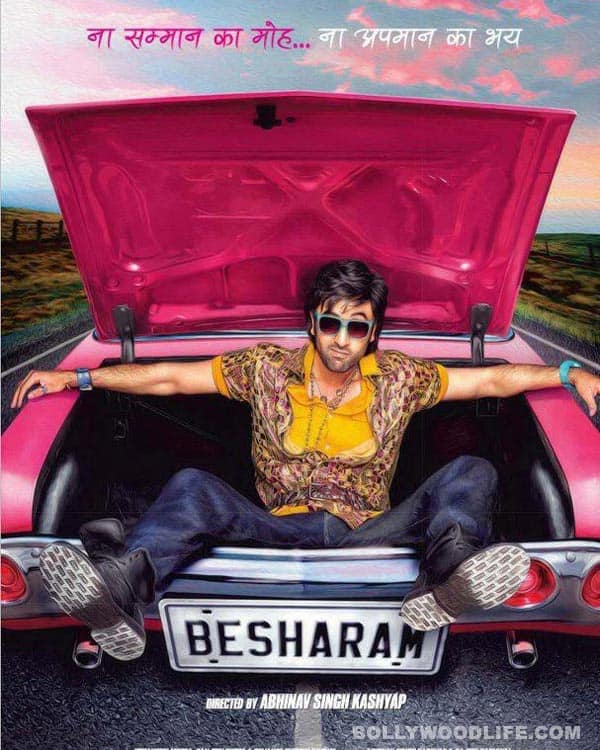 Abhinav Kashyap launches the first look of the much awaited Ranbir Kapoor starrer
Abhinav Kashyap released the first look of his Ranbir Kapoor – Pallavi Sharda film Besharam. The film's poster shows Ranbir dressed gaudily, wearing a pale yellow coloured jersey with a belt in a Rajesh Khanna style, and sporting an Elvis Presley type of hairdo. He is heavily accessorised too, with heavy gold chains, several rings and an electric blue watch, coupled with glares of the same colour. Ranbir sits in the boot of the car wearing a smug expression with a caption atop that extols his virtues as a Besharam!
The movie, which will also star Rishi Kapoor and Neetu Kapoor, goes on floors today, and will hit the screens in October 2013. And interestingly, Rishi and Neetu will not be playing the role of Ranbir's parents in the movie. They apparently are playing the roles of cops – Rishi Kapoor the soft spoken, mild mannered good cop, and Neetu as the angry and loud mouthed one. Well, it will be quite interesting and heartening to see all three Kapoors in the same frame. One for the history books, this casting!