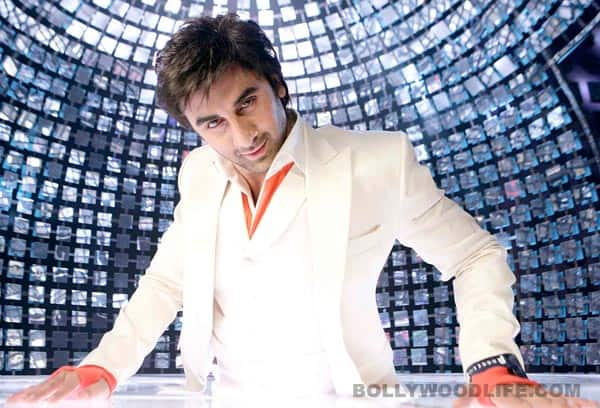 Ranbir Kapoor's new film is nothing but a yawnfest. This is Abhinav Kashyap's second film after Dabangg and it fails to impress even a bit
Not for nothing did producer Arbaaz Khan take half the credit for the success of Salman Khan's blockbuster Dabangg, which was the directorial debut of Abhinav Kashyap. While that might seem a biting comment, catch Kashyap Junior's second outing if you don't believe us.
Of course, apart from cutie pie Ranbir Kapoor, the film has all the masala elements – a dash of Dabangg, a cupful of Ajab Prem Ki Ghazab Kahani, references to Dilwale Dulhania Le Jayenge, some emotional background to justify the hero's kleptomaniac attitude, and a decent-looking heroine who dances well. But Besharam still doesn't work for some reason. Maybe Kashyap should've added a wedding scene in the climax. Shaadi-waadi and the drama around it always works in Bollywood. Right?
What's the story?
Ranbir Kapoor plays Babli, an orphan who grows up to be an expert car thief under the disguise of being a car mechanic. He is also a persistent flirt (yawn). He steals 'em fast cars for a living, but oh yes, plays Robinhood Pandey and donates most of the money to the orphanage he grew up in.
Babli falls for Tara Sharma (Pallavi Sharda), an upright and well-paid working girl, who buys a brand new Mercedes MUV just to show off at her friend's wedding-cum-reunion party. Sigh! If only we could do the same…huh.
Between wooing Tara and getting his hands on more mean machines, Babli manages to steal his ladylove's car. And guess what, promises to get it back for her if she accompanies him to Chandigarh – where the car is stationed, with villain Chandel (Javed Jaffrey).
And so on her mother's insistence, Tara actually goes along with Babli in spite of not knowing him well. Which girl would do that? But hey, it's a movie, remember? And that is exactly what you have to remember while seeing the action scenes, or anything else in the film.
But no, there's no fun in Chandigarh and no romantic scenes or songs that swoon you. The dialogues between Inspector Chulbul Chautala (Rishi Kapoor) and (Neetu Kapoor) are far more interesting than the chemistry between Babli and Tara. And oh yes, eventually Tara too falls in love with Babli in a jiffy, but alas, that moment the two lovers have to rush to save the kids from the villain. Sigh!
Performances
Ranbir tries really hard to be the cute buffoon of a Besharam. And he succeeds to a certain extent. But the plot's general lethargy lets him down. If not for Ranbir and his real-life parents Rishi Kapoor and Neetu Kapoor who are actors par excellence, Besharam the movie would not have been tolerable.
NRI Pallavi Sharda is a good find – a confident actor and dancer, and fit for the role, but we'll have to see if she is the right fit for Bollywood yet. Javed Jaffrey is in his element as the dangerous villain who is outsmarted by our besharam kid. Himani Shivpuri does her job well as the Punjabi mother eager to find a son-in-law. Amitosh Nagpal as the hero's friend and sidekick shows promise as an actor.
Verdict
At the most, Besharam is like a low-budget remake of a South Indian film. Nearing the end of the film, if you see Ranbir do the same stuff again and again, albeit without losing charm, you will still get bored. There were no great reactions from the audience in the theatre as well. Although it was a full-house, people seemed to have come to watch the movie with zero expectations and simply because they had a rare mid-week holiday. And so, they were not too disappointed, but not too happy either.
Besharam is not as bad as some of the trashy films we see come out of B-town, but frankly, for the three hours that you would spend inside the theatre and also spend exorbitantly on popcorn and cola, you expect to be entertained a little more – and in a different way than the same old stuff.
Rating:
out of 5
Reviewed by Shweta Parande
* Poor
** Average
*** Good
**** Very good
***** Excellent