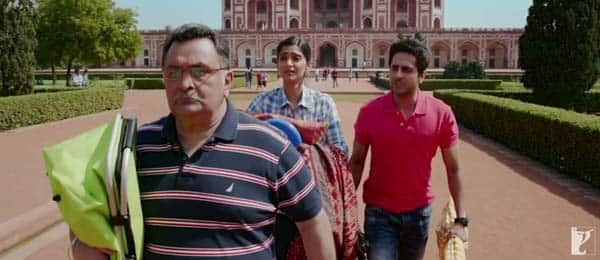 Here's a video that will give you a generous dose of what goes on behind the scenes to make this slice of life movie
Bewakoofiyaan starring Ayushmann Khuranna, Sonam Kapoor and Rishi Kapoor looks highly promising. This slice-of-life drama will show a romantic tale set against the backdrop of recession." It should not be labeled as romantic comedy (romcom),"insists Ayushmann, who will be seen portraying the character of a lover boy who loses his high-paying job.
The dude doesn't know how to handle the situation and a fleet of lies are rolled out to impress his girlfriend's father. (Rishi Kapoor) While that's the basic premise of the movie but here's a video that will showcase what went into making this movie. From Ayushnann's unbelievable energy to Sonam Kapoor's spirited screen presence and Rishi Kapoor delivering yet another promising performance-this video will give you how the action unfolded behind the cameras.
Take a look at the first part of of Bewakoofiyaan making and keep your eye on this space as we bring you the three part series of this movie making that's as engaging as it is entertaining!