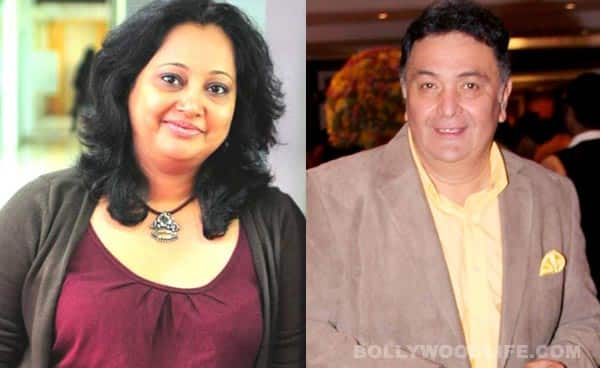 Here are the two major cornerstones of the movie seen wielding their might in this video
Sonam Kapoor absolutely nailed it when she stated in no uncertain way that she is more excited about how her chemistry with Rishi Kapoor has turned out in Bewakoofiyan than her onscreen romantic equation with Ayushmann Khurrana. Sonam clearly hinted at the exceptional craft Rishi Kapoor brings with him on the sets. "He is India's first natural actor. There's so much you can learn from him," said the Vicky Donor actor about the veteran.
"Directors have it from me when they ask me to give more than two takes. I simply question why do they need so many takes in the first place," questions Rishi. We are confident that Rishi's performance as a khadoos father-in-law in the movie will be yet another gemstone.
And then there's the director of the movie Nupur Asthana whose vision, artistic sensibilities and meticulousness towards what she does is absolutely remarkable. Watch the two diligent artists giving their best to craft this hatke venture that Bewakoofiyaan is, in this video. Also watch Sonam and Ayushmann giving their best even while they are busy absorbing the finest work ethics from Rishi and Nupur.