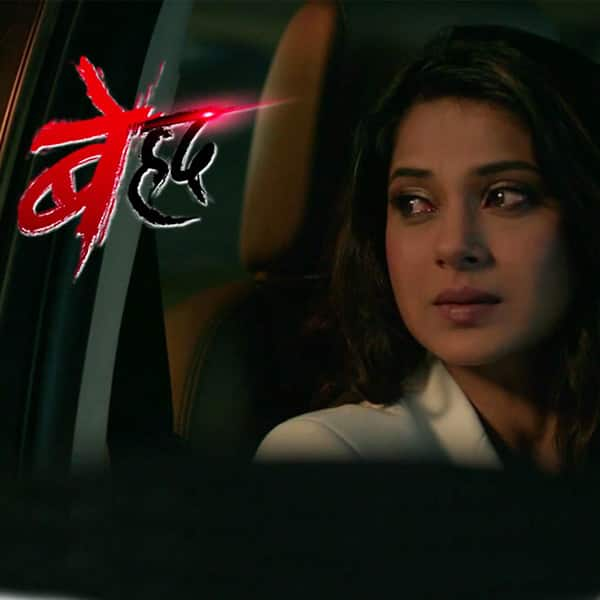 Jhanvi feels scared thinking about Ashwin's murder and wakes up. He pleads her to leave Maya (Jennifer Winget) and not punish her for her mistakes. She feels as if Ashwin is there in her room. She says she didn't have any other choice and asks him to leave Maya.
Next morning, Maya asks Ayaan to change his diet and pay attention on his fitness. They realize that Vandana isn't eating anything. She requests her to have breakfast. Vandana asks when is she leaving for work. Arjun (Kushal Tandon) asks if she wants to get rid of her. Maya silences him and says she wants to spend time with her in the house. Vandana says she herself has to go out for work. Maya says she will accompany her there. Maya says she has forgotten her old identity and now she wants to be known as Maya Arjun Sharma. Vandana gets angry on Ayaan for trying to be over friendly with Maya.
Jhanvi calls Maya and asks her to come back. She tells her that Ashwin has come back in their lives. Maya gets shocked. Arjun asks what's the matter. Maya tells her that Ashwin in back from the death. Vandana and Ayaan get shocked to see her. Arjun calms her down.
They reach Jhanvi's house and call a doctor for her. Jhanvi gets shocked to see Maya. Maya tells her she herself called her and asked her to come. Maya refuses. Doctor asks Arjun to take care of Jhanvi as she is still in shock. Maya reminds her that she said that Ashwin is back. Jhanvi says she never said that. Arjun asks her to take rest. They leave. Jhanvi wipes off her tears and smiles.
Saanjh (Aneri Vajani) comes to meet Vandana. She asks her to relax and not think so much. Vandana says she can't relax because she has just heard about Ashwin's ghost. She says all this is not normal. She asks Saanjh to do something. Saanjh assures her that she will make everything right.
Arjun tries to get romantic with Maya. By mistake he hits Ashwin's photo frame and garland falls. Maya gets scared. Arjun asks her to relax. Maya recalls Jhanvi's words. She gets shocked to hear Ashwin's voice in the bathroom. She gets scared to find herself locked inside the bathroom. ALSO READ: Beyhadh 16 February 2017, Written Update of Full Episode: Maya threatens Vandana to accept her as Arjun's wife