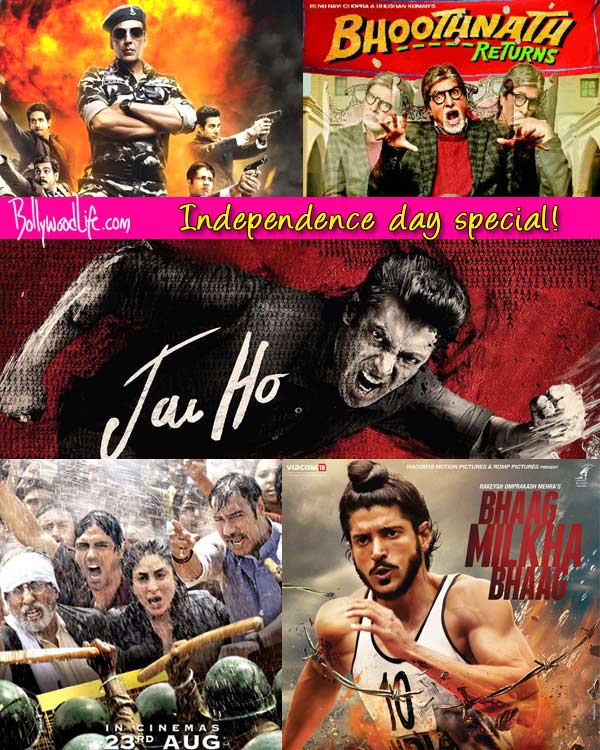 While the nation gears up in patriotic mood, Bollywoodlife brings you 5 nationlistic films from recent times to watch this Independence Day
After watching the Independence Day Parade on TV,  nothing else will pump up the patriotic fervour more than watching a nationalistic film. While the television channels will be filled with patriotic classics like Border, Rang De Basanti and Chak De India, we at Bollywoodlife, decided to celebrate Independence Day by watching 5 amazing movies that would brighten our patriotic spirit. While these films might not be patriotic in the conventional sense of the word, they very well convey the message of unity, integrity and national pride.
Here are our picks:
Holiday
Akshay Kumar's army officer act  in AR Murugadoss's Holiday reinstates the grueling nature of the job of the national defence forces. The film, which deals with terrorist sleeper cells, draws attention to the issue of national security. The film's tag line – A soldier is never off duty, emphasises the sacrifice of our officers.
Bhootnath Returns
In the sequel to 2008 kids film, Bhootnath, Amitabh Bachchan comes back as the harmless ghost, who has an important agenda to convey to the audience. Bhootnath Returns, which released during the election season, focuses on every Indian's  fundamental right to vote. The film puts forth the message of how important it is to exercise our right to vote, combined with doses of genuine laughter. While this Big B starrer may not be an obvious choice for an Independence Day movie, it drives home the importance of voting.
Jai Ho
Salman Khan's Jai Ho talks about national brotherhood and fellowship.  The film puts forth a very simple message of spreading love and compassion around the country by doing good deeds. While the film was criticised for being too simplistic, we believe Salman Khan's Jai Ho is a true nationalistic film.
Satyagraha
Prakash Jha, known for his socialistic films, had come up with Satyagraha in 2013 starring Amitabh Bachchan, Ajay Devgn, Kareena Kapoor and Arjun Rampal. The film generously takes inspirations from Mahatma Gandhi's teachings on Ahimsa  and  Anna Hazare's fast for Lokpal Bill, to tell a story of a nation uniting for justice. With Satyagraha, Prakash Jha drives home the point that it is extremely important to stand united for what is right and oppose against a corrupt system which runs on greed and not on justice.
Bhaag Milkha Bhaag
Farhan Akthar's portrayal of Flying Sikh in the Milkha Singh biopic was no doubt a source of motivation for every sports person. But it also had an underlying patriotism in it as we see Farhan as Milkha Singh making our country proud at various world events. The story also has an underlying message that fighting a battle is not the only way of sustaining the country's pride.
This is how we are celebrating the big day. Hope these movies will help you savour the true sense of freedom and pride of being an Indian too. Happy Independence Day!