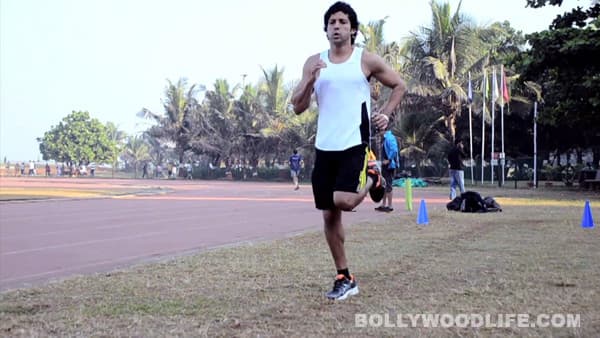 The latest video of the making of the film shows Farhan Akhtar really pushing his endurance limits
Since the time we saw the first look of Farhan Akhtar's Bhaag Milkha Bhaag, we knew that Farhan Akhtar had really given it all he could to get the physique he carries in the film. But looking at the making of the film, you can see how Farhan really pushed himself to the brink to get under the skin of the character.
In the video Farhan narrates how it took him a couple of hours of training every day for six months to get the kind of body he has. Of course he had a whole team of physiotherapists, gym trainers, doctors and running experts to guide him, but at the end, he did come out with a winning body. However, the most interesting part of the making is the Ladakh schedule of the film where Farhan is seen practicing running at a height of 15,000 feet. Though Farhan falls down several times while he is running and seems out of breath more than a dozen times, there is always a smile on his face. Looking at the actor being so positive, we're sure his energy levels would've charged the entire unit.
So check out this really inspiring video from the making of the film and tell us how you liked it!